Vegan lentil bolognese
You can add any leftover vegetables to this recipe to help reduce food wastage.
Download Recipe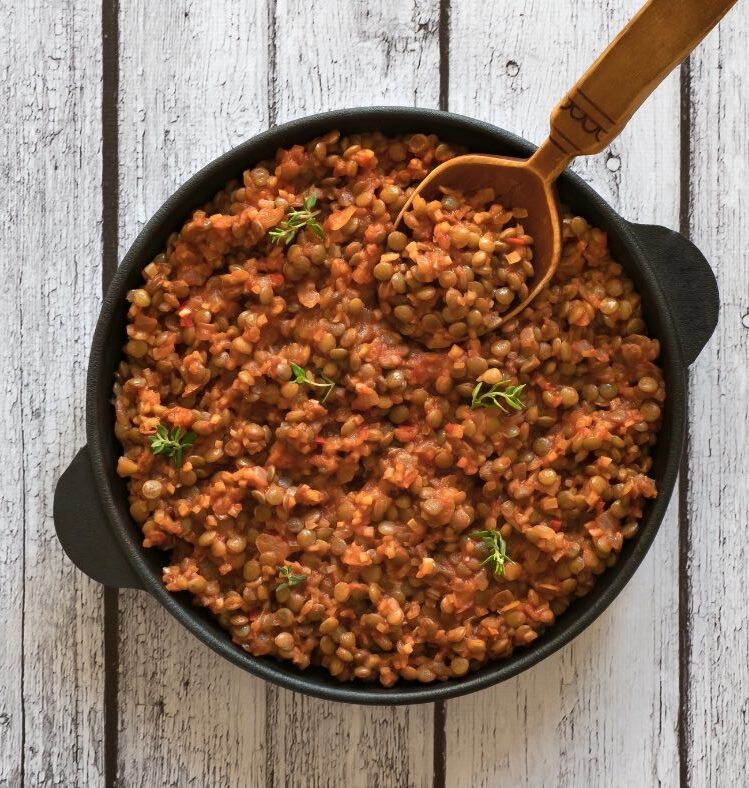 V
Vegetarian
SF
Soy free
NF
Nut free
LL
Low lactose
EF
Egg free
VG
Vegan
Main meal
Ingredients
The nutritional information provided is based on the exact ingredients and method as shown. Any variation/s to the ingredients or method may alter the nutritional outcome.
Method
Cook lentils in a saucepan of water according to packet instructions.
Finely chop onion, carrot and celery.
Grate zucchini.
Drain and rinse lentils.
Heat oil in a large frying pan over a medium heat. Add onion, garlic, carrot, celery and zucchini. Cook, stirring for 5 minutes until onion is tender.
Add tomatoes, cooked lentils, tomato paste, basil and oregano.
Reduce heat to medium-low. Cook covered, stirring occasionally, for at least 30 minutes or until the sauce has thickened slightly.
Cook pasta in boiling water, following packet instructions until tender. Drain.
Serve pasta with sauce over the top and a sprinkle of grated cheese.
Allergy modification
Some soy products contain a small amount of cow's milk protein. Check the label carefully. For a gluten/wheat free option, replace pasta with gluten free pasta, rice noodles or rice (check alternatives for soy, if required).
Recipe tips
You can add any leftover vegetables to this recipe to help reduce food wastage.
Use this sauce as a base for vegetarian lasagne or vegetarian shepherd's pie.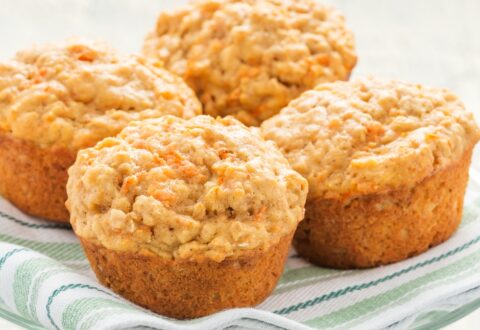 Early childhood services
OSHC
Allergy Friendly
+1
Allergy friendly carrot muffins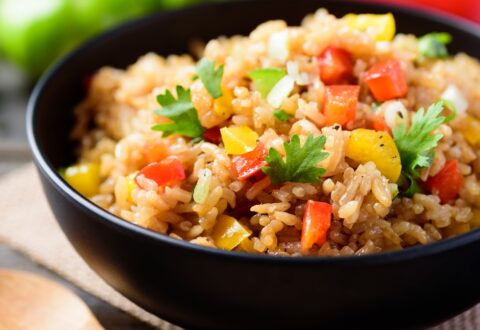 Early childhood services
OSHC
Main meal
Vegetarian fried rice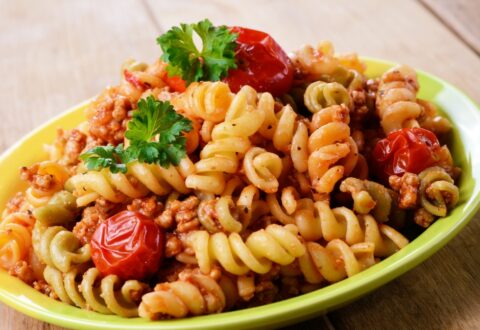 Early childhood services
Main meal
Pasta bolognese
Written and reviewed by dietitians and nutritionists at Nutrition Australia, with support from the Victorian Government.