Beetroot dip
Serve with wholemeal pita bread and mixed vegetable sticks for a healthy catering platter.
Download Recipe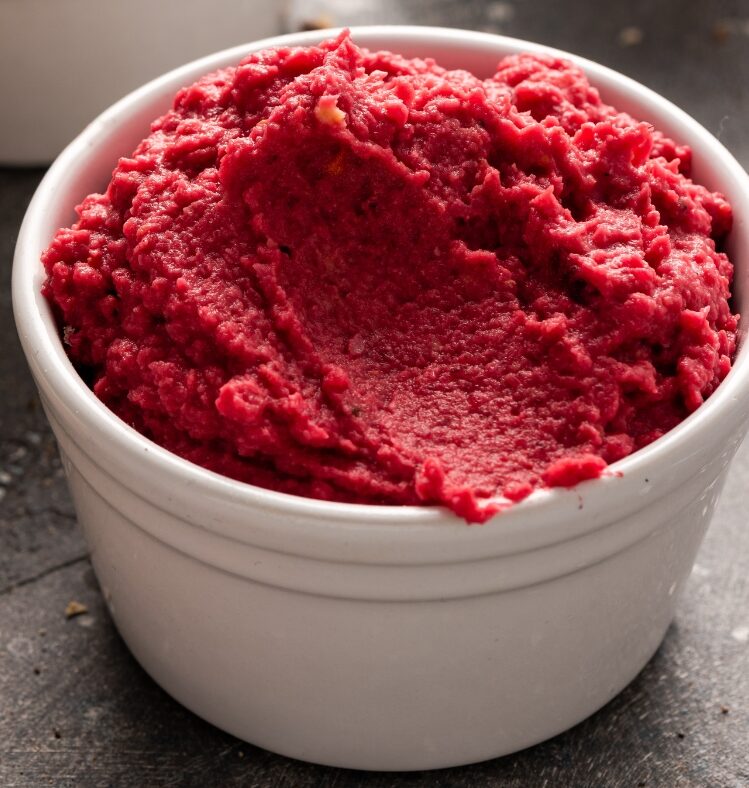 g
Best choice
V
Vegetarian
NF
Nut free
Baby friendly
Snack
Ingredients
The nutritional information provided is based on the exact ingredients and method as shown. Any variation/s to the ingredients or method may alter the nutritional outcome.
Method
Drain beetroot, discarding the liquid.
Blend beetroot, garlic, and seasoning in a food processor until finely chopped.
Stir in yoghurt.
Refrigerate overnight, or for at least 2 hours before serving, to allow the flavours to develop.
Simmer for 10 to 15 minutes until pumpkin is soft, adding water if needed.
Tips
If you do not have a food processor you can finely chop the beetroot and crush the garlic, then mix by hand.
For a healthy catering platter, serve with wholemeal pita bread and mixed vegetable sticks, such as cucumber, carrot, capsicum and celery.
Depending on the size of your food processor, Step 2 may need to be carried out in a couple of batches
Written and reviewed by dietitians and nutritionists at Nutrition Australia, with support from the Victorian Government.