Chicken and mushroom casserole
A simple and tasty casserole, great for workplace catering.
Download Recipe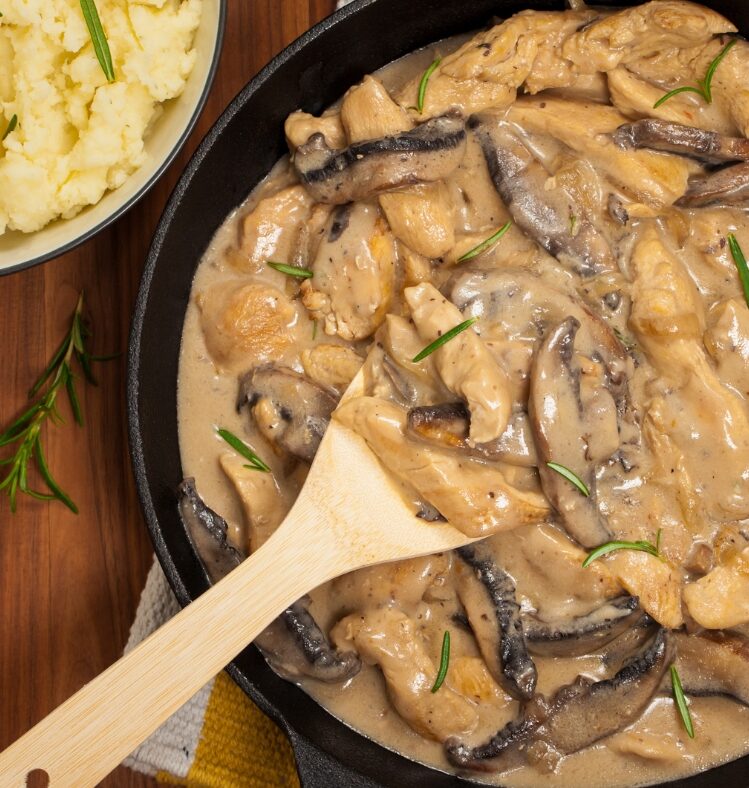 a
Choose carefully
NF
Nut free
Main meal
Ingredients
The nutritional information provided is based on the exact ingredients and method as shown. Any variation/s to the ingredients or method may alter the nutritional outcome.
Method
Cook rice according to packet instructions.
Heat oil in a large saucepan, add onion and cook over a medium to high heat until transparent.
Add garlic, mushrooms and celery and cook until soft.
Stir in tomatoes, mushroom soup, dried herbs, cooked chicken and water; cook for 30 to 40 minutes.
Mix in chopped parsley and serve with rice.
Tips
To make this vegetarian, replace the chicken with equal quantities of canned chickpeas or butter beans.
You can replace the fresh mushrooms with champignons which are often a cheaper alternative to mushrooms and will keep their shape when cooked.
Written and reviewed by dietitians and nutritionists at Nutrition Australia, with support from the Victorian Government.