Chicken, pear, roast capsicum and walnut salad
Allergen – Contains nuts.
Download Recipe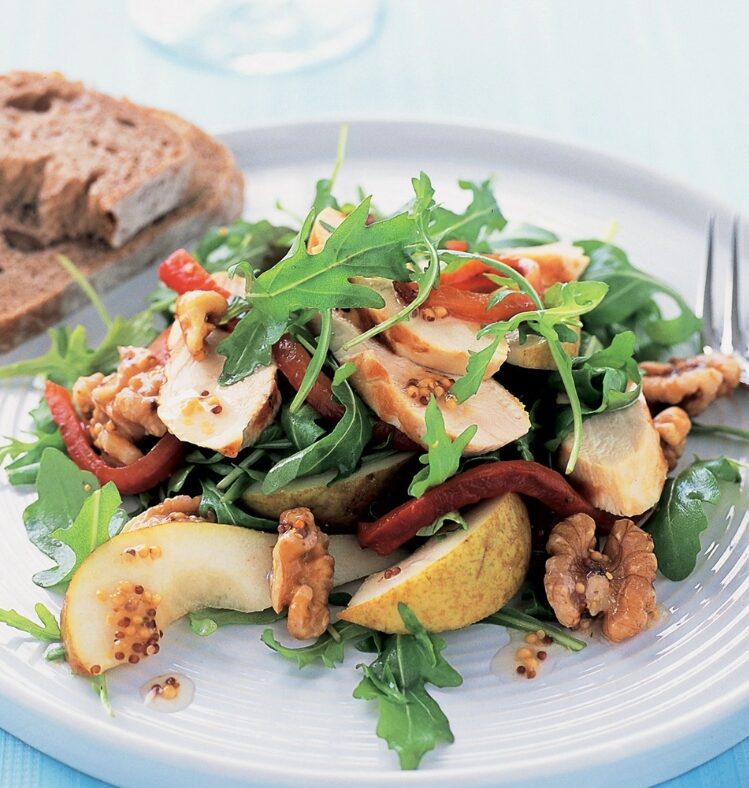 g
Best choice
GF
Gluten free
EF
Egg free
DF
Dairy free
Main meal
Ingredients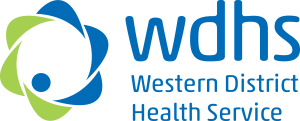 This recipe was developed by chefs at Western District Health Service.
Method
Heat oven to 180°c.
Combine the a of the mustard and a of the orange juice, add the chicken breasts and marinate for 1-1 a hours. Remove from the marinade and roast for 20-25 minutes, or until juices run clear. Remove from the oven and cool.
Roast the pears in the oven for 20-25 minutes or until soft, set aside.
Combine lettuce, roast red capsicum, carrot and pear in a bowl, toss well to mix, add the combined remaining mustard and orange juice, gently toss.
Put the salad on a serving plate, top with slice pieces of the cooked chicken, garnish with the roasted walnuts and the orange segments.
Written and reviewed by dietitians and nutritionists at Nutrition Australia, with support from the Victorian Government.