Four bean soup with barley
Try this nourishing soup, packed full of vegetables.
Download Recipe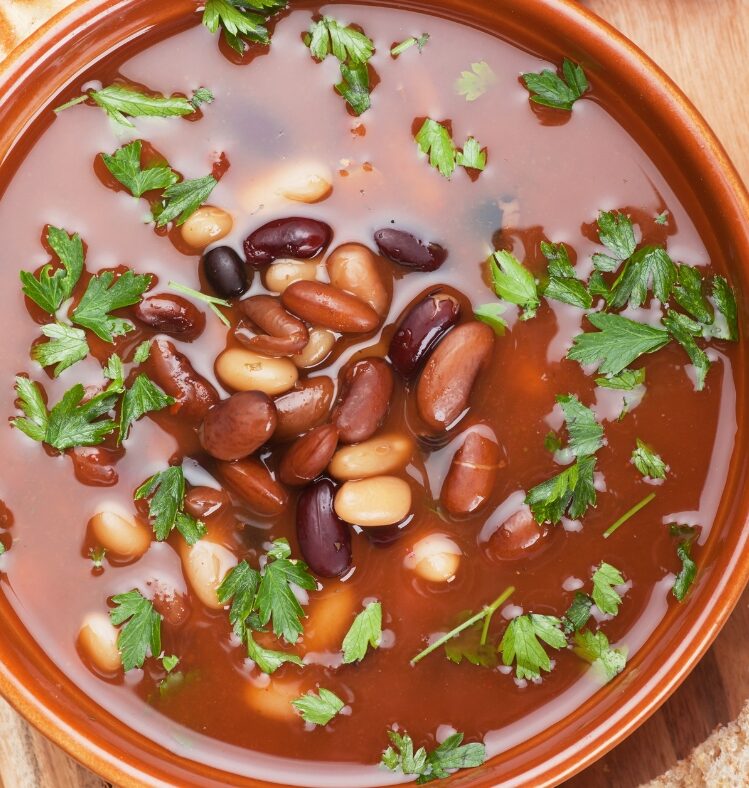 a
Choose carefully
NF
Nut free
DF
Dairy free
Main meal
Ingredients
The nutritional information provided is based on the exact ingredients and method as shown. Any variation/s to the ingredients or method may alter the nutritional outcome.
Method
Heat oil in a large saucepan.
Add onion, garlic, bacon, celery, carrot and sauté until onion is transparent.
Add barley, stock and bring to the boil.
Reduce heat to low and simmer for 20 minutes.
Add four bean mix and tomatoes, and stir until combined.
Cook for a further 10 minutes, or until barley is tender.
Scatter with parsley and serve with a bread roll.
Recipe tips
Leave out the bacon to make this a vegetarian option.
Frozen chopped onion and crushed garlic can be used for convenience. Replace 1 medium onion with 125g frozen onion, and 1 clove garlic with 1 heaped teaspoon of crushed garlic.
Written and reviewed by dietitians and nutritionists at Nutrition Australia, with support from the Victorian Government.