Healthy fried rice
Try this recipe for a great healthy take away or catering option. Any frozen or seasonal vegetables can be used – corn kernels and zucchini are a good combination.
Download Recipe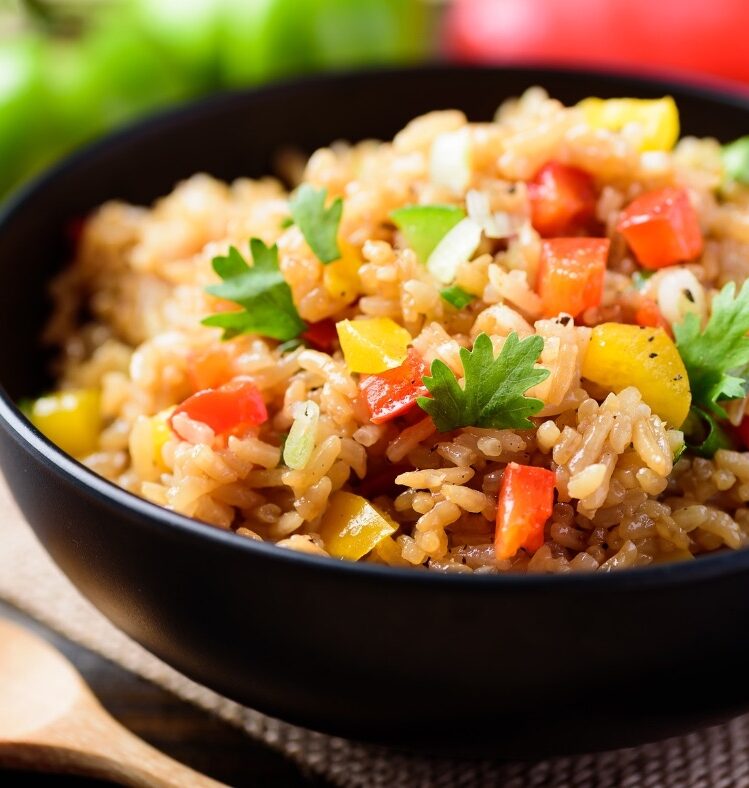 g
Best choice
V
Vegetarian
DF
Dairy free
Main meal
Allergy Friendly
Ingredients
The nutritional information provided is based on the exact ingredients and method as shown. Any variation/s to the ingredients or method may alter the nutritional outcome.
Method
Cook rice according to packet instructions.
Heat half the oil in a large wok over high heat. Add the eggs and swirl to make an omelette. Cook for 1 to 2 minutes until cooked through, then slide onto a chopping board to cool.
Heat the remaining oil. Add the carrot, peas and capsicum and stir-fry for 2 to 3 minutes.
Slice the omelette into thin strips and return to the wok. Add the rice and cook for a further 2 minutes.
Add the soy sauce and half the spring onions. Stir to combine. Remove from heat.
Serve the fried rice garnished with the remaining spring onions.
Recipe tips
For a non-vegetarian variation, add lean bacon (fat removed) or cooked chicken breast at Step 3.
Written and reviewed by dietitians and nutritionists at Nutrition Australia, with support from the Victorian Government.