Hummus with Falafel, tomato salad, coriander and sumac
Allergen – contains sesame, gluten (pita only), and dairy.
Download Recipe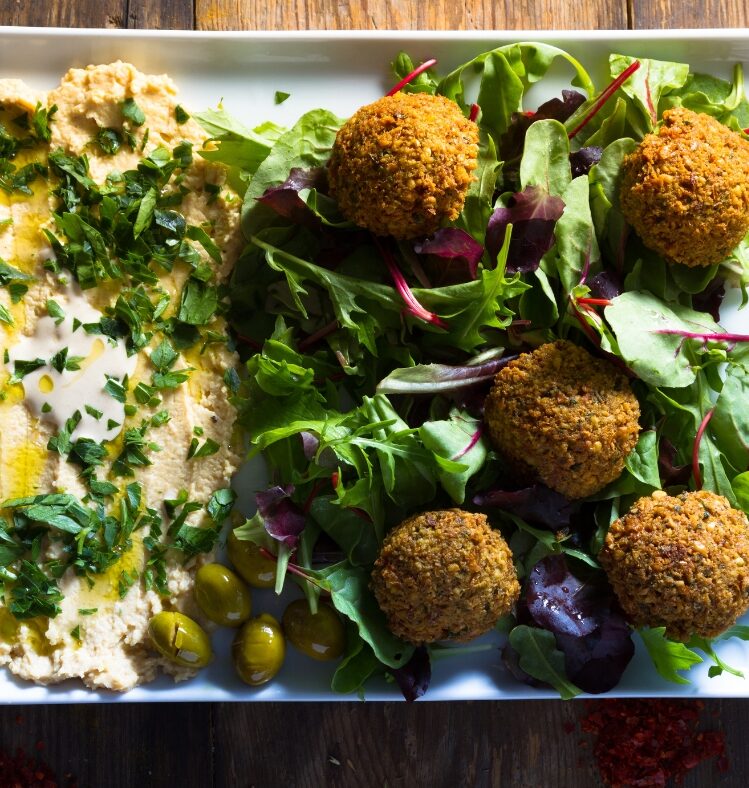 g
Best choice
V
Vegetarian
Main meal
Ingredients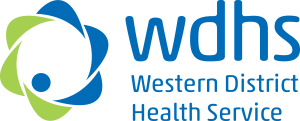 This recipe was developed by chefs at Western District Health Service.
Method
For the hummus, place all of the ingredients in a food processor and blend until a smooth paste is achieved, a small amount of water may need to be added to achieve this. Place in a bowl and set aside.
Prepare the falafel as per green recipe, cook and set aside.
Combine the tomato, red onion and parsley in a bowl set aside.
To complete the dish, in a shallow bowl spread a 1 cm thick layer of the hummus, evenly place the falafel around the bowl, make a small well in the centre, add a spoon of the avocado and drizzle the oil on top, sprinkle the sumac and sesame seeds around the edge of the oil and avocado.
Sprinkle over the chopped coriander and mint. In separate side bowls place a small amount of the tomato mix, in another bowl a spoon of yoghurt, toast the pita bread and serve alongside the dish.
Written and reviewed by dietitians and nutritionists at Nutrition Australia, with support from the Victorian Government.