Moroccan chicken skewers
These skewers are great finger food for a workplace function or event, or as part of a healthy summer barbecue.
Download Recipe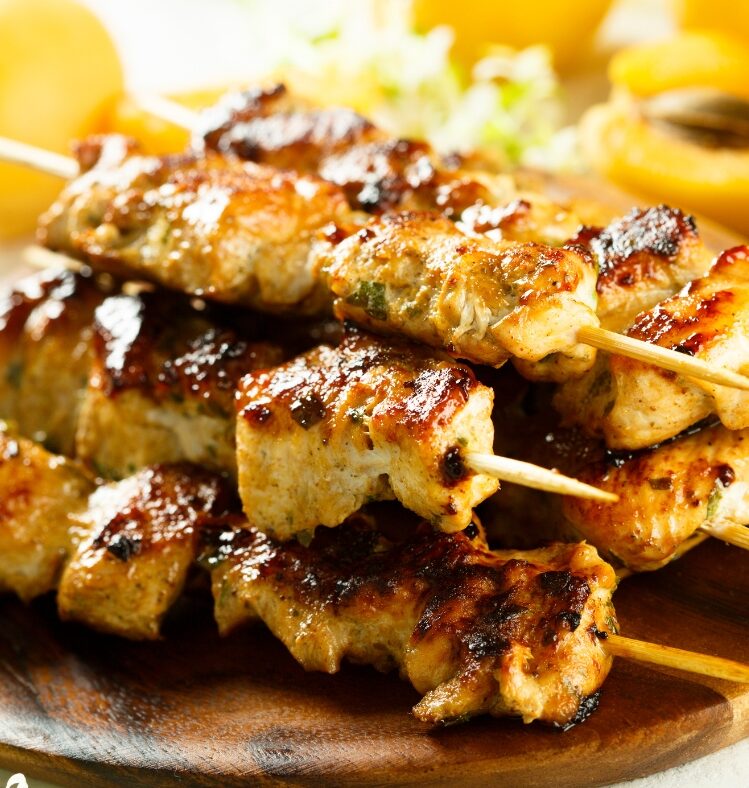 g
Best choice
NF
Nut free
DF
Dairy free
Main meal
Snack
Ingredients
The nutritional information provided is based on the exact ingredients and method as shown. Any variation/s to the ingredients or method may alter the nutritional outcome.
Method
To prepare the skewers:
Soak skewers in shallow dish of cold water for 30 minutes. Drain.
Thread chicken onto skewers (leave at least 2cm free at one end of the skewers so that they can be held easily). Place in a shallow dish.
Combine half the oil and all remaining ingredients in a bowl and stir well to make the marinade. Pour marinade over the skewers and turn to coat.
Cover the skewers and refrigerate for at least 1 hour (or overnight).
When ready to cook:
Heat a BBQ plate to high and brush lightly with remaining olive oil.
Remove skewers from dish and transfer to BBQ plate. Cook for 3 min on each side or until cooked through. Serve.
Tips
Serve with a side salad and baked potato to make a more substantial meal (we recommend catering 2-3 skewers per person if serving as a meal).
Written and reviewed by dietitians and nutritionists at Nutrition Australia, with support from the Victorian Government.