Oven roasted salmon, chips and salad
Allergen – contains fish. Gluten free.
Download Recipe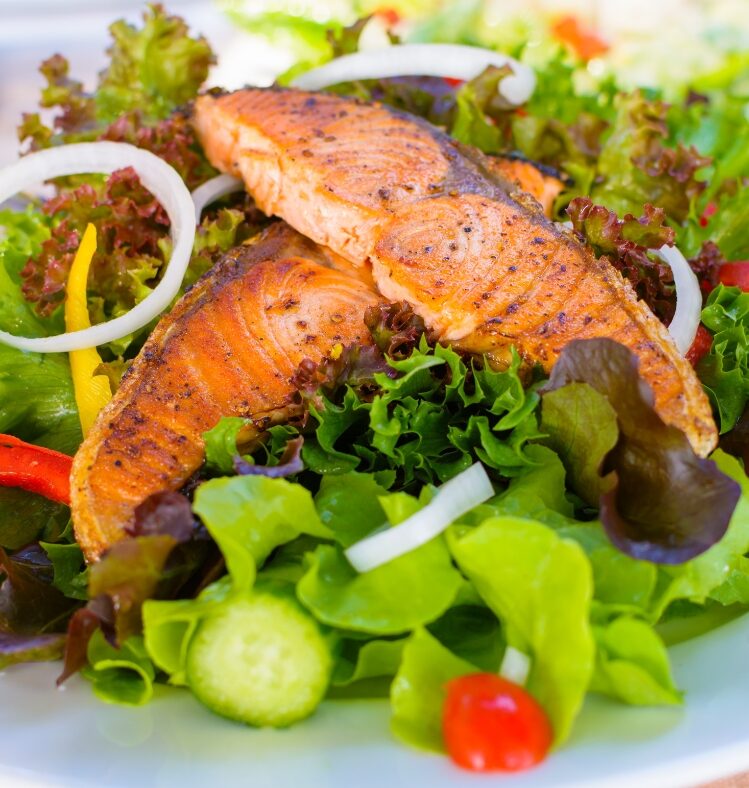 Ingredients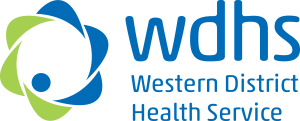 This recipe was developed by chefs at Western District Health Service.
Method
Pre heat the oven to 200oc.
Par cook the potato wedges in boiling water until slight resistance is felt when testing with a skewer or knife. Toss the potatoes in a bowl with the 80% of the oil and paprika, put on a shallow oven tray and roast until browned and crisp, 30-40 minutes.
Line an oven tray with grease proof paper and lay the salmon out with at least a fillet width gap in between each one. Squeeze the lemon wedges over all the fillets roughly and throw the wedges in the tray with the salmon. Drizzle a small amount of oil over the fillets.
Cook for approx. 15 minutes or until firm and cooked through.
Make the garden salad by evenly distributing the ingredients across the appropriate number of serving bowls. Mix together the balsamic, olive oil and pepper, drizzle over the salad.
Serve the salmon on top of the wedges and accompany with one of the side salads.
Written and reviewed by dietitians and nutritionists at Nutrition Australia, with support from the Victorian Government.