Parsley and lemon crumbed Barramundi
Allergen – contains fish, gluten, eggs and dairy.
Download Recipe
Ingredients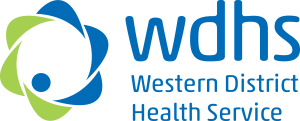 This recipe was developed by chefs at Western District Health Service.
Method
Pre heat the oven to 190oc, or heat a flat plate grill to medium heat
Zest the lemon into the bread crumbs, add the parsley.
Beat the eggs and the milk together.
Crumb the fish by placing into the flour, followed by the egg was and then into the crumbs, pressing the crumb into the fish firmly.
Spray an oven tray and bake the fish for approx. 25 minutes, turning once during cooking and spraying the surface of the fish again.. Alternatively cook the fish on the flat grill, sprayed with a little bit of oil, turning 3 or 4 times.
Serve with a garden salad.
Written and reviewed by dietitians and nutritionists at Nutrition Australia, with support from the Victorian Government.