Potato salad with chives and roast onion
Allergen – Contains eggs. Gluten, dairy and nut free. Vegetarian.
Download Recipe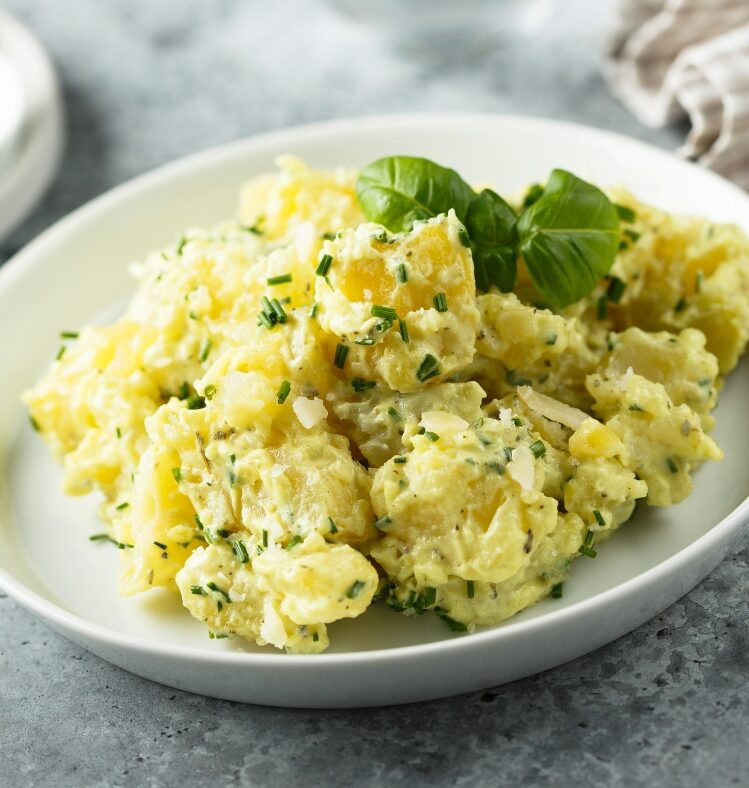 g
Best choice
V
Vegetarian
NF
Nut free
GF
Gluten free
DF
Dairy free
Main meal
Ingredients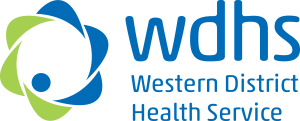 This recipe was developed by chefs at Western District Health Service.
Method
Pre heat the oven to 200oc.
Boil a large pot of water, add the diced potato and cook for 5-10 minutes once back to the boil. Remove the potatoes when they are still slightly tender and refresh in cold water quickly.
Peel the shallots, cut in quarters, toss with the oil and roast in the oven until caramelised, 10-15 minutes. Once cooked remove from oven and pull apart cooked shallot.
In another bowl, mix together the mustard, mayonnaise, pepper and turmeric, add a little water to loosen the dressing.
In a large bowl combine the well-drained potato, roast shallots, chives, capsicum and celery. Pour in the dressing and gently mix thoroughly by hand. Serve.
Written and reviewed by dietitians and nutritionists at Nutrition Australia, with support from the Victorian Government.