Roasted vegetable, spinach, pine nut and feta salad
Allergen – Contains nuts and dairy. Gluten and egg free. Vegetarian.
Download Recipe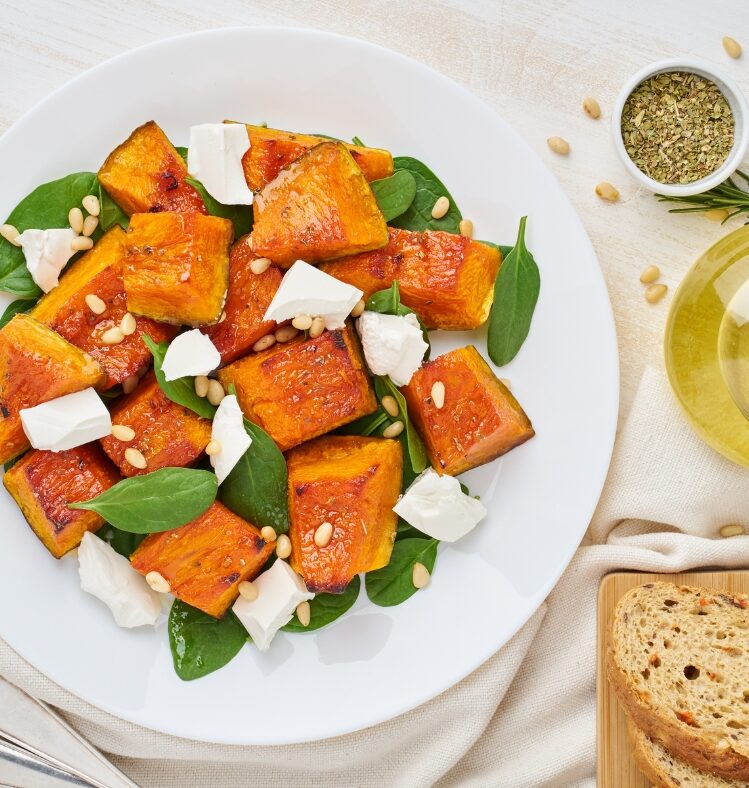 g
Best choice
V
Vegetarian
GF
Gluten free
EF
Egg free
Main meal
Ingredients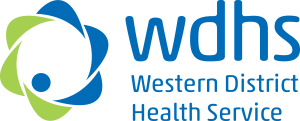 This recipe was developed by chefs at Western District Health Service.
Method
Pre heat the oven to 180oc.
Toss the cut up vegetables in a little olive oil and spread out on a baking tray, roast for 15-20 minutes or until all veg is tender and starting to colour. Note: Be mindful to cut up the vegetables evenly so they cook at the same time, hard vegetables smaller, softer vegetables slightly larger.
Once the vegetables are cooked remove from the oven and allow to cool.
Combine the olive oil, red wine vinegar, thyme and pepper in a bowl and mix well.
Toss the cooled vegetables together in a bowl, add the spinach and the dressing, toss again, ensure even distribution of ingredients.
Place the salad in a bowl or on individual serving plates and crumble over the feta. Serve at room temperature or cold.
Written and reviewed by dietitians and nutritionists at Nutrition Australia, with support from the Victorian Government.