Sticky carrot cake
Try this sticky cake for your next workplace function.
Download Recipe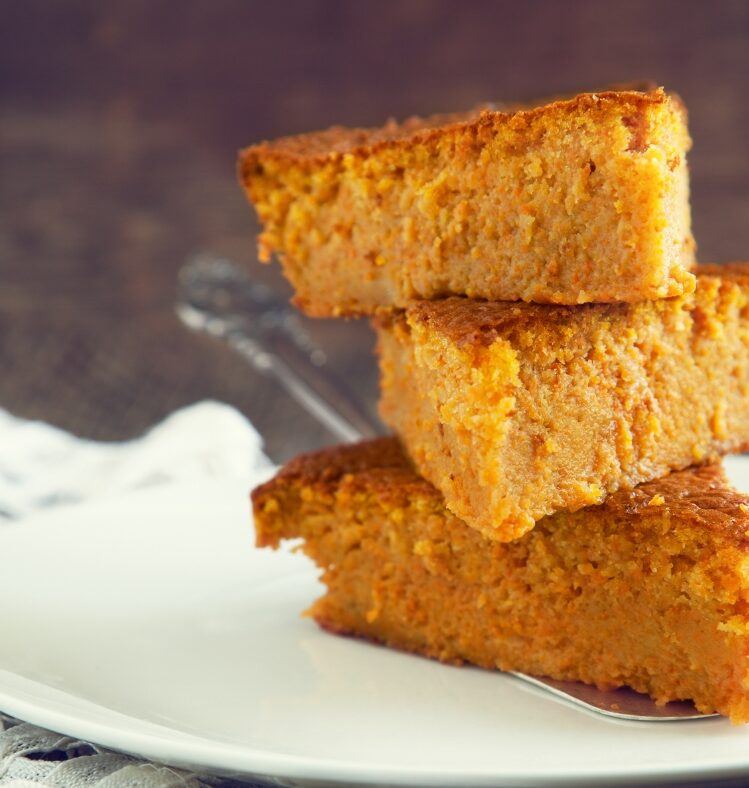 a
Choose carefully
V
Vegetarian
NF
Nut free
Snack
Ingredients
The nutritional information provided is based on the exact ingredients and method as shown. Any variation/s to the ingredients or method may alter the nutritional outcome.
Method
Sift the flour, baking powder and cinnamon into a bowl.
Stir the melted margarine and dates together in a separate bowl. Add the banana and carrot to the date and margarine mixture and mix well.
Whisk in the yoghurt and eggs.
Fold in the flour mixture, taking care not to over-mix.
Spoon the mixture into a loaf tin lined with baking paper.
Bake for 50 to 60 minutes or until golden brown and cooked through.
Cool in the loaf tin for 10 minutes before turning onto a wire rack to cool completely.
Cut into 12 (or more) squares to serve.
Tips
Cake can be served warm or cold.
Cake can be kept in an airtight container for up to three days.
For variation, try replacing the dates with ¼ cup walnuts.
Written and reviewed by dietitians and nutritionists at Nutrition Australia, with support from the Victorian Government.