Stuffed mushrooms
This is a great option for workplace catering because mushrooms can be cooked in bulk and easily eaten with fingers.
Download Recipe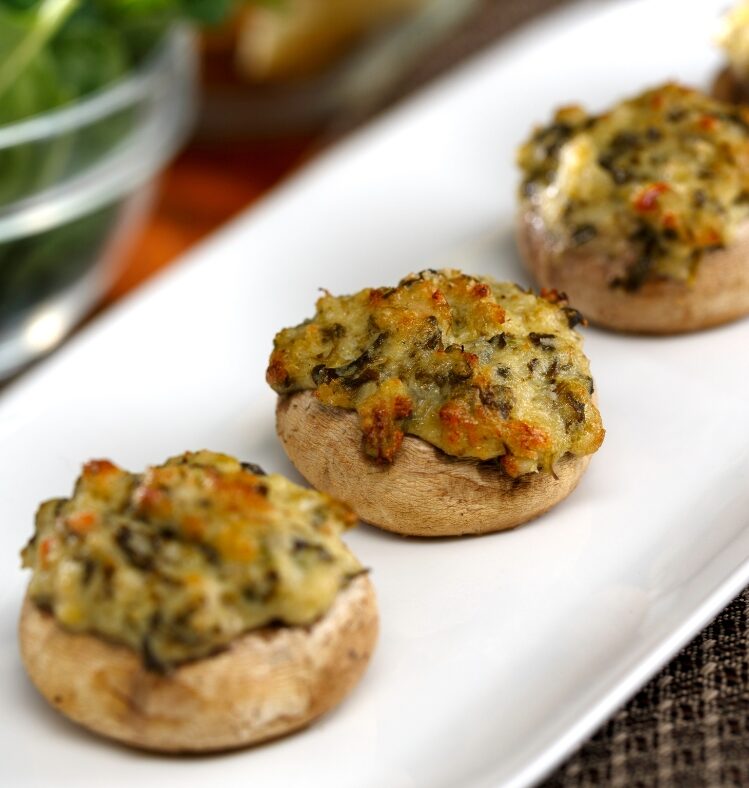 a
Choose carefully
V
Vegetarian
NF
Nut free
Main meal
Ingredients
The nutritional information provided is based on the exact ingredients and method as shown. Any variation/s to the ingredients or method may alter the nutritional outcome.
Method
Preheat oven to 200°C.
Lightly brush mushrooms on both sides with olive oil. Place mushrooms upside-down on a baking tray lined with non-stick baking paper.
In a large bowl, combine the ricotta, sun dried tomatoes, olives, parmesan, oregano, egg and half the parsley. Mix well and season with black pepper to taste.
Divide the ricotta mixture evenly between the mushrooms, piling the mixture roughly in the centre.
Bake mushrooms for 15–20 minutes or until the topping is slightly golden, and the mushrooms are tender. Sprinkle mushrooms with extra chopped parsley to serve.
Tips
For an entree or light meal option, serve with a simple green salad.
Written and reviewed by dietitians and nutritionists at Nutrition Australia, with support from the Victorian Government.