Zesty mushroom soup
This soup can be blended or served chunky depending on your preference.
Download Recipe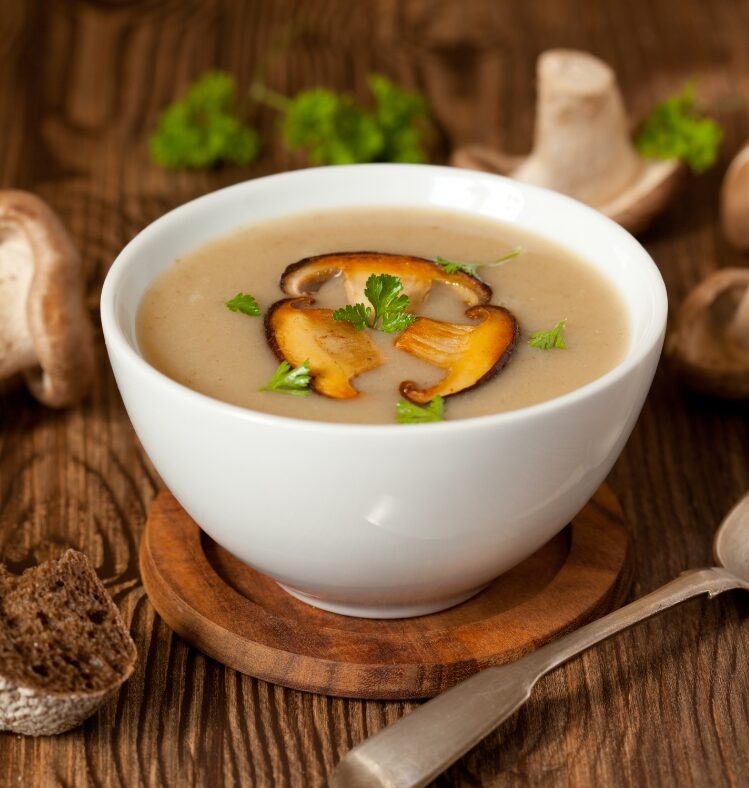 g
Best choice
VG
Vegan
V
Vegetarian
NF
Nut free
GF
Gluten free
DF
Dairy free
Main meal
Ingredients
The nutritional information provided is based on the exact ingredients and method as shown. Any variation/s to the ingredients or method may alter the nutritional outcome.
Method
Heat oil in a large saucepan. Add onion, garlic and thyme and cook, stirring regularly, until onion is slightly transparent. 
Add mushrooms and lemon zest and cook for a further 3 to 4 minutes. 
Add stock and bring to the boil. Reduce heat to low and simmer for 15 minutes.
Using a hand blender, blend the soup until it forms a smooth consistency and no large chunks remain.
Stir through half the parsley.
Serve scattered with remaining parsley, a dollop of natural yoghurt, a sprinkling of black pepper and a bread roll.
Tips
Step 4 (blending the soup) can be omitted if you prefer a chunky consistency.
Frozen chopped onion and crushed garlic can be used for convenience. Replace 1 medium onion with 125g frozen onion, and 1 clove garlic with 1 heaped teaspoon of crushed garlic.
Written and reviewed by dietitians and nutritionists at Nutrition Australia, with support from the Victorian Government.