Egg and baked bean bread cups
Serve these cups as a snack on a day when more meat alternatives are required.
Download Recipe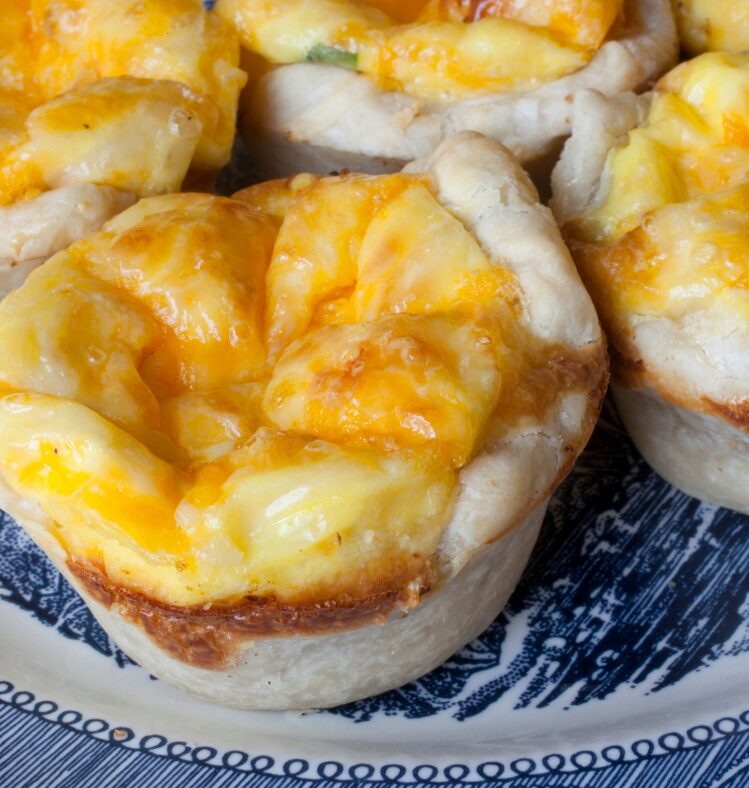 V
Vegetarian
NF
Nut free
LL
Low lactose
Breakfast
Snack
Ingredients
Recipe adapted with permission from Cooking for kids with food allergy, Department of Nutrition and Food Service, Royal Children's Hospital, Melbourne. The nutritional information provided is based on the exact ingredients and method as shown. Any variation/s to the ingredients or method may alter the nutritional outcome.
Method
Preheat oven to 200°C.
Spread bread thinly with margarine and press slices into a muffin tin, spread-side down.
In a large bowl, lightly whisk eggs, then stir in baked beans and cheese. Spoon egg mixture into the bread cups. Bake for 20 minutes until egg has set.
Allergy information
This recipe does not account for potential contamination that may occur through manufacturing and processing. Ingredients in this recipe may still have precautionary allergen food labelling (e.g. "may contain traces of").
When preparing this recipe, it is important to:
double-check the label of ingredients every time you make it
prevent any contamination during preparation, cooking and serving.
Recipe tip
Serve as a snack on days where more foods from the meat/ alternatives food group are required.
For best results use fresh, 'sandwich' sliced bread. If using less fresh or thicker 'toast' sliced bread, trim crusts and lightly roll with a rolling pin.
Trimmed crusts can be baked and served with dips as an afternoon tea snack.
Use mountain bread or filo pastry instead of bread for variety.
Serve with mixed vegetables or salad for a main meal.
Early childhood services
OSHC
+1
Early childhood services
OSHC
+1
Early childhood services
OSHC
+1
Written and reviewed by dietitians and nutritionists at Nutrition Australia, with support from the Victorian Government.