Allergy friendly rice pudding
Try this recipe as a healthier and allergy friendly alternative to regular pudding.
Download Recipe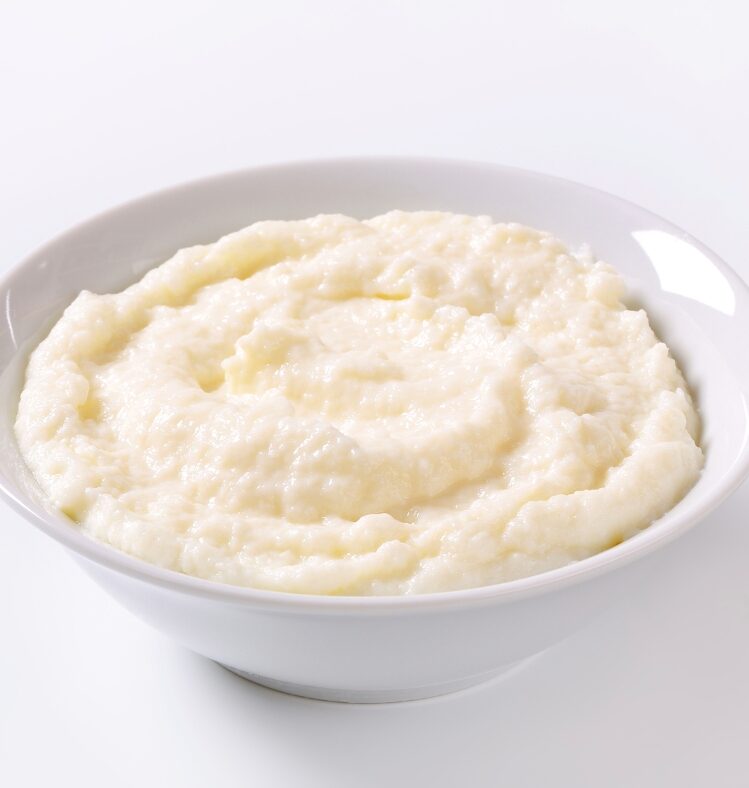 FOD
Low FODMAP
EF
Egg free
DF
Dairy free
V
Vegetarian
SF
Soy free
NF
Nut free
LF
Lactose free
GF
Gluten free
Snack
Allergy Friendly
Ingredients
Recipe adapted with permission from Cooking for kids with food allergy, Department of Nutrition and Food Service, Royal Children's Hospital, Melbourne.
The nutritional information provided is based on the exact ingredients and method as shown. Any variation/s to the ingredients or method may alter the nutritional outcome.
Method
Mix rice and rice milk in a large bowl. Cook in the microwave on medium for 2 minutes, then stir.
Cook for a further 3 minutes on medium (this can be done on the stove if required. Cooking times will vary.)
Mix egg replacer with water. Add to rice mixture. Add golden syrup and stir to combine.
Cook in the microwave on high for 2 minutes (this can be done on the stove if required). Allow to rest for 10 minutes before serving.
---
Allergy information
This recipe does not account for potential contamination that may occur through manufacturing and processing. Ingredients in this recipe may still have precautionary allergen food labelling (e.g. "may contain traces of").
When preparing this recipe, it is important to:
double-check the label of ingredients every time you make it
prevent any contamination during preparation, cooking and serving.
---
---
Recipe tip
Serve with stewed or fresh fruit.
Early childhood services
OSHC
+1
Early childhood services
OSHC
+1
Early childhood services
OSHC
+1