Egg slice
A versatile slice that can be served hot or cold.
Download Recipe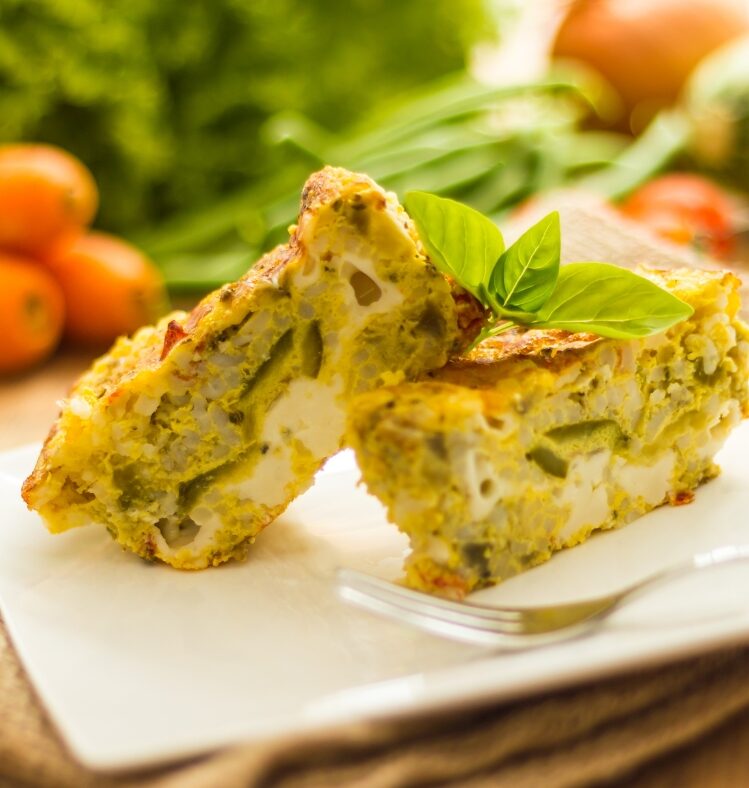 LL
Low lactose
V
Vegetarian
SF
Soy free
NF
Nut free
Breakfast
Snack
Ingredients
Recipe adapted with permission from Cooking for kids with food allergy, Department of Nutrition and Food Service, Royal Children's Hospital, Melbourne. The nutritional information provided is based on the exact ingredients and method as shown. Any variation/s to the ingredients or method may alter the nutritional outcome.
Method
Preheat oven to 180°C.
Beat the eggs, then slowly add flour, zucchini, carrot, corn, cheese and onion.
Pour the egg mixture into a greased baking dish.
Bake for 30 to 40 minutes or until slightly browned on top and set in the centre.
Cut into slices.
Serve with triangles of wholemeal pita bread.
Allergy information
This recipe does not account for potential contamination that may occur through manufacturing and processing. Ingredients in this recipe may still have precautionary allergen food labelling (e.g. "may contain traces of").
When preparing this recipe, it is important to:
double-check the label of ingredients every time you make it
prevent any contamination during preparation, cooking and serving.
Recipe tip
Can be served hot or cold.
Serve with a salad or vegetables to boost vegetable intake and to add colour to the plate.
Early childhood services
OSHC
+1
Early childhood services
OSHC
+1
Early childhood services
OSHC
+1
Written and reviewed by dietitians and nutritionists at Nutrition Australia, with support from the Victorian Government.