Fruit smoothies
Making smoothies is a great way to use leftover fruit and milk at the end of the week.
Download Recipe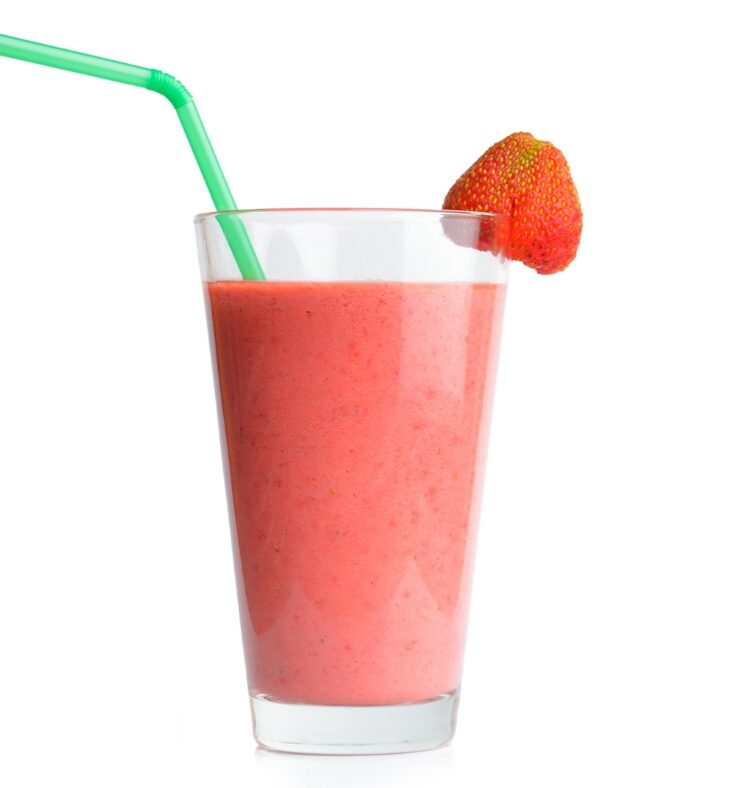 V
Vegetarian
NF
Nut free
GF
Gluten free
EF
Egg free
Breakfast
Snack
Ingredients
Recipe adapted with permission from Cooking for kids with food allergy, Department of Nutrition and Food Service, Royal Children's Hospital, Melbourne. The nutritional information provided is based on the exact ingredients and method as shown. Any variation/s to the ingredients or method may alter the nutritional outcome.
Method
Blend milk, yoghurt and chopped fruit in blender until smooth.
Pour and serve straight away.
Allergy information
This recipe does not account for potential contamination that may occur through manufacturing and processing. Ingredients in this recipe may still have precautionary allergen food labelling (e.g. "may contain traces of").
When preparing this recipe, it is important to:
double-check the label of ingredients every time you make it
prevent any contamination during preparation, cooking and serving.
Recipe tips
Kids can help by threading pieces of fruit onto the paddle pop sticks.
For a milk free option, serve with soy yoghurt, coconut milk yoghurt or rice milk custard instead of yoghurt.
Try the following fruit ideas: bananas, strawberries, blueberries, canned peaches, frozen berries.
Early childhood services
OSHC
+1
Early childhood services
OSHC
+1
Early childhood services
OSHC
+1
Written and reviewed by dietitians and nutritionists at Nutrition Australia, with support from the Victorian Government.