Hummus
Hummus can be used as a delicious spread on toast or as a sandwich filling.
Download Recipe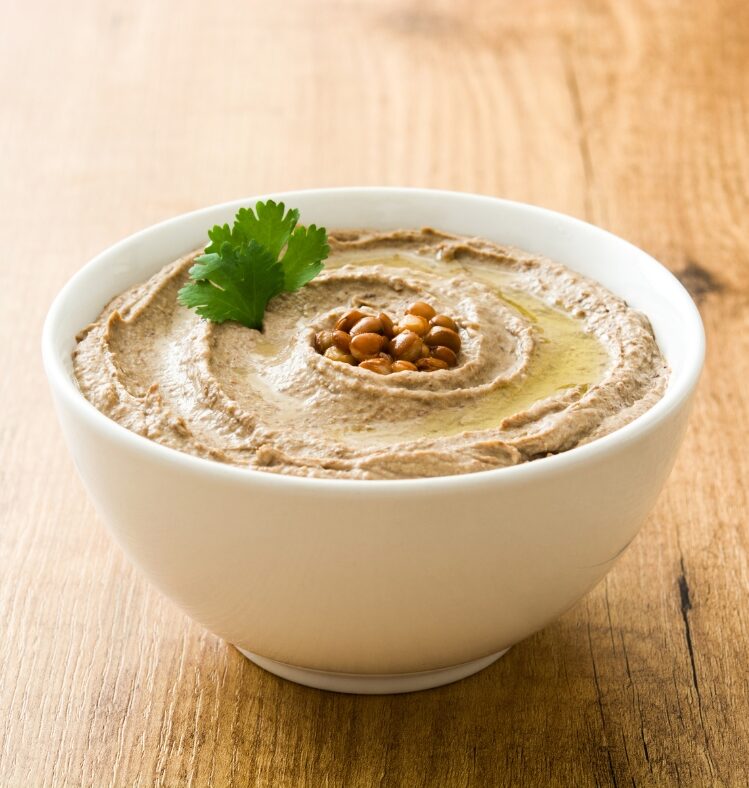 V
Vegetarian
SF
Soy free
LF
Lactose free
EF
Egg free
DF
Dairy free
Snack
Baby friendly
Main meal
Ingredients
1 serve = approximately 30g (1 heaped teaspoon)


The nutritional information provided is based on the exact ingredients and method as shown. Any variation/s to the ingredients or method may alter the nutritional outcome.
Method
Drain chickpeas and rinse with water.
Combine all ingredients in a food processor and blend until smooth.
This recipe adds foods from the following food groups to the menu
Recipe tip
This recipe can be prepared ahead of time and stored until needed.
Written and reviewed by dietitians and nutritionists at Nutrition Australia, with support from the Victorian Government.