Vegetarian chilli con carne
Try this tasty vegetarian meal with rice or wraps.
Download Recipe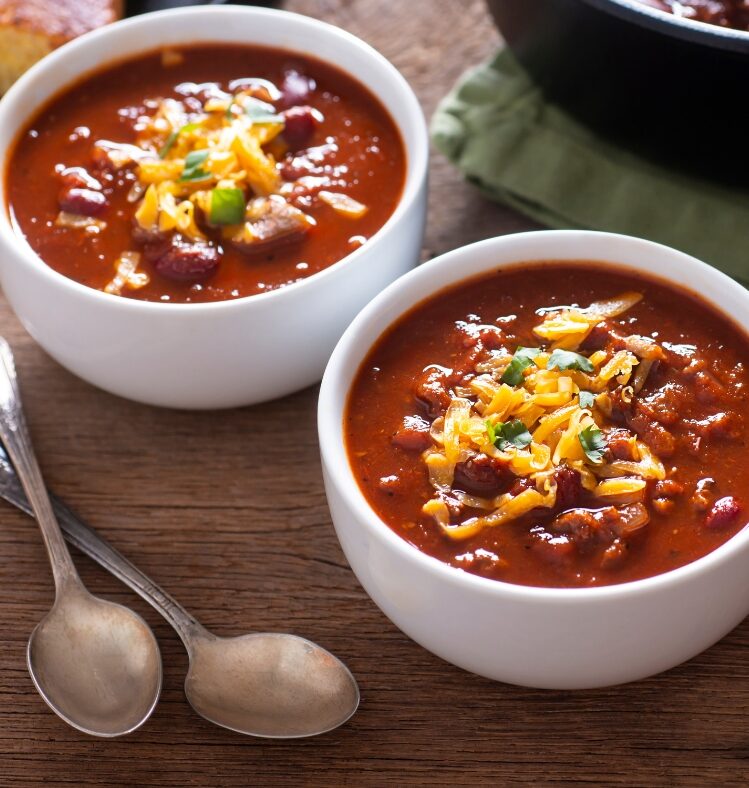 FOD
Low FODMAP
V
Vegetarian
NF
Nut free
LF
Lactose free
Main meal
Ingredients
The nutritional information provided is based on the exact ingredients and method as shown. Any variation/s to the ingredients or method may alter the nutritional outcome.
Method
Preheat oven to 200°C.
Cook rice according to packet instructions.
Peel and finely dice onion. Dice carrot, celery and capsicum.
Heat oil in large saucepan over medium heat. Add onion, carrot, celery, capsicum, chilli powder and cumin. Stir and cook for 6 to 8 minutes, until vegetables soften.
Add garlic and cook for 1 minute.
Drain and rinse chick peas and kidney beans. Add to pan with canned tomatoes, tomato paste and water. Stir and bring to the boil. Turn heat down and simmer for 10 minutes or until water is absorbed.
Stir through grated cheese.
Serve with plain cooked rice.
Allergy modifications
For a gluten free option, ensure the chilli powder is gluten free.
Recipe tip
Instead of serving with rice, serve sauce in a wholemeal tortilla with lettuce and tomato.
Written and reviewed by dietitians and nutritionists at Nutrition Australia, with support from the Victorian Government.