Beef burger with grilled onion, mustard and tomato
Allergen – contains gluten, egg, and dairy.
Download Recipe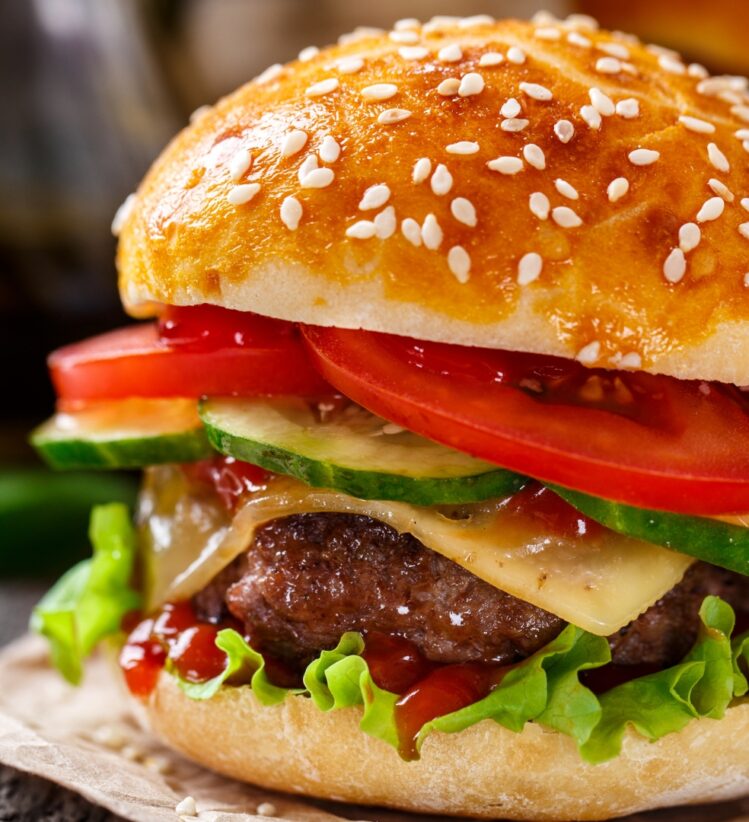 Ingredients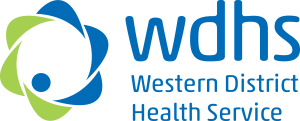 This recipe was developed by chefs at Western District Health Service.
Method
Pre heat the oven to 160oc.
Prepare the burger patties as per the green recipe.
Prepare the BBQ sauce as per green recipe.
Cook the burgers on the flat grill and finish in the oven for approx. 10 minutes.
While the burgers are in the oven cook the onions on the grill until soft and browned.
Split the buns in half and spread one side with the mustard, lay a cos lettuce leaf on the bottom followed by the onion, tomato, burger, cheese and a spoon of BBQ sauce. Serve hot.
Written and reviewed by dietitians and nutritionists at Nutrition Australia, with support from the Victorian Government.