Thai green chicken curry
Try this fresh curry for a healthy catering option.
Download Recipe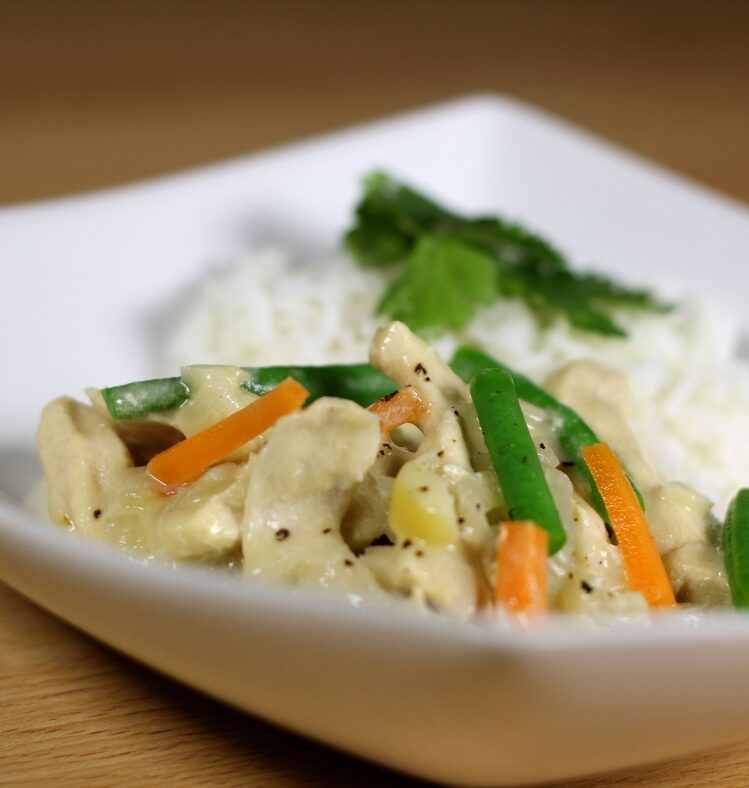 a
Choose carefully
Main meal
Ingredients
The nutritional information provided is based on the exact ingredients and method as shown. Any variation/s to the ingredients or method may alter the nutritional outcome.
Method
Cook rice according to packet instructions.
Heat oil in a wok or large saucepan, add chicken and cook for 1 to 2 minutes.
Add sweet potato and curry paste and cook while stirring for 2 minutes.
Pour in water and gently simmer for 5 minutes.
Add remaining vegetables and continue simmering until all vegetables are tender (approximately 8 to 10 minutes).
Stir in the evaporated milk and fish sauce and heat through.
Serve with rice, and sprinkle coriander over the top.
Tips
At Step 6, take care not to boil for long as the evaporated milk can curdle / separate.
Any fresh or frozen vegetables can be used for this recipe, such as zucchini, peas or capsicum.
Choosing seasonal vegetables will help to keep the cost down and make this a year-round recipe.
Register your interest
"*" indicates required fields