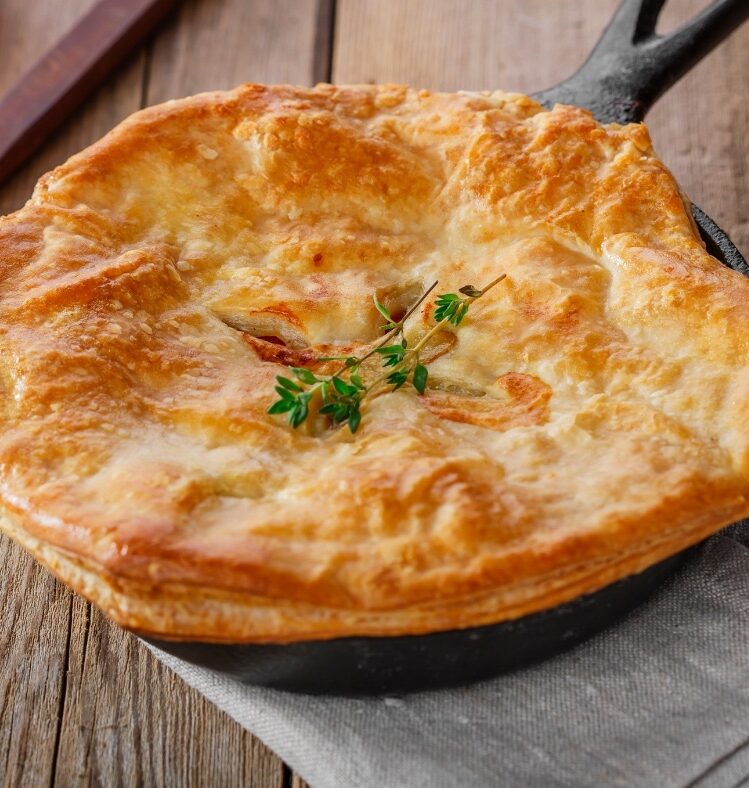 g
Best choice
NF
Nut free
EF
Egg free
Main meal
Ingredients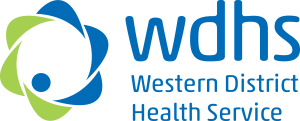 This recipe was developed by chefs at Western District Health Service.
Method
Pre heat the oven to 180oc.
Combine the tandoori, ¾ of the yoghurt and the chopped washed coriander stems in a bowl and add the chicken, mix together well and allow to marinate for at least 3 hours, preferably overnight.
Put the chicken on an oven tray and cook for approx. 30-40 minutes, allow to cool slightly.
Once cooled, chop the chicken into small dice and place in a bowl, add the coriander leaves, onion, crumbled feta, grated cheese, capsicum, filo and the remaining yoghurt, stir well to combine.
Spray a deep tray or pie/quiche dish with oil, layer the pastry into the tray, overlapping in the base and hanging out over the edges, spray a little oil in between sheets, make sure that there is at least 3-4 layers of pastry all across the base.
Pour the mixtures into the pastry and pull the overhanging pieces over the top of the pie, top with another 2 or 3 filo pastry sheets to seal the pie completely.
Bake for 35-40 minutes or until pastry is browned. Serve straight away or allow to cool and cut into pieces.
Written and reviewed by dietitians and nutritionists at Nutrition Australia, with support from the Victorian Government.