Vegetable arancini
Contains gluten, dairy and egg. Nut free. Vegetarian.
Download Recipe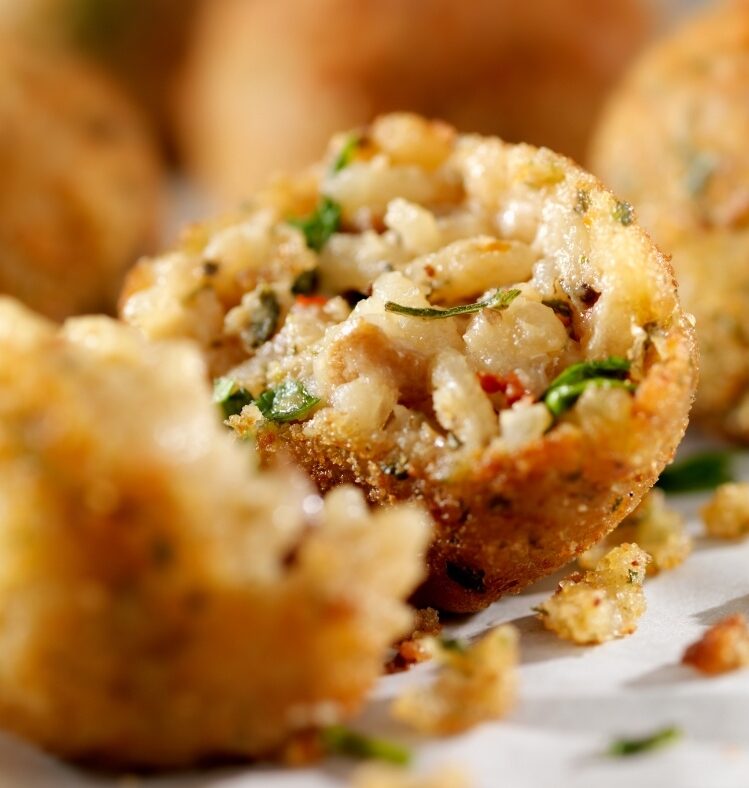 g
Best choice
NF
Nut free
V
Vegetarian
SF
Soy free
Snack
Ingredients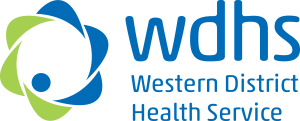 This recipe was developed by chefs at Western District Health Service.
Method
Bring the vegetable stock to a simmer in a separate pot.
Heat the oil in a large pot, add the onion, carrot, celery, capsicum and garlic, sauté the ingredients off for 10-15 minutes or until soft and starting to brown slightly.
Add the Arborio rice and fry off with the veg for a further 5 minutes, stir until the rice begins to make a pop sound.
Turn the pot down to a low heat, slowly add the stock ladle by ladle until the rice absorbs all of the liquid. Mixture will sometimes not take all the stock, other times it may need a little more.
Tip the risotto into a long deep tray and allow to cool, stirring the mix often.
Add half the beaten eggs for 5 and 10 serves recipes and 10 eggs for the 50 serve recipe. Add the parsley and the pepper at the same time. Mix very well and allow to cool completely.
Roll the mixture into balls a bit smaller than a golf ball.
Mix together the remaining eggs and the milk, set up a crumbing station and crumb the arancini.
Lightly spray the arancini with oil, cook them in a very hot oven for approx. 15 minutes or until browned and cooked through.
Serve hot, with garlic yoghurt.
Written and reviewed by dietitians and nutritionists at Nutrition Australia, with support from the Victorian Government.