Braised lamb baked potato with chilli beans
Allergen – Contains dairy.
Download Recipe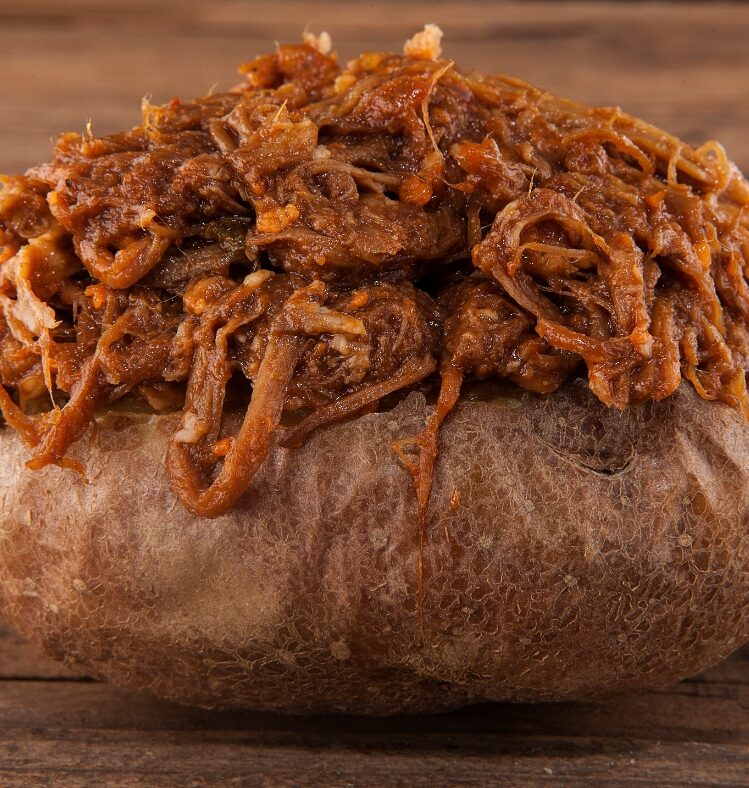 g
Best choice
GF
Gluten free
Main meal
Ingredients
The nutritional information provided is based on the exact ingredients and method as shown. Any variation/s to the ingredients or method may alter the nutritional outcome.
Method
Pre heat the oven to 180oc.
Bake the potatoes for 40-50 minutes or until no resistance is felt when testing them with a skewer or knife.
In a pot heat the oil, add the onion and the garlic, sauta for 5-10 minutes or until slightly browned.
Add the kidney beans, tomato, chilli and paprika, bring to the boil and simmer for 10-15 minutes, add the lamb and the spinach, bring back to a boil, turn off.
Once the potatoes are cooked, cut a cross in the top and spread, spoon a generous amount of the meat and bean mix over the top and serve with the yoghurt.
Register your interest
"*" indicates required fields