Breakfast beans with grilled cheese
Try stirring beans into a vegetable soup for added dietary fibre.
Download Recipe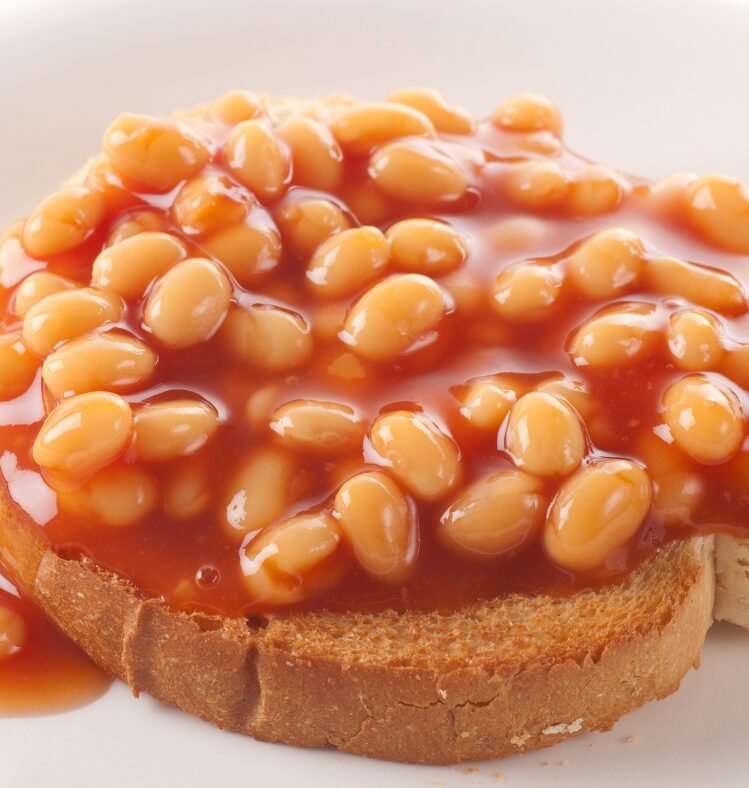 g
Best choice
V
Vegetarian
NF
Nut free
Breakfast
Main meal
Ingredients
The nutritional information provided is based on the exact ingredients and method as shown. Any variation/s to the ingredients or method may alter the nutritional outcome.
Method
Heat half the oil in a large saucepan over medium heat.
Add onion, celery, carrot and garlic and sauté for 5 minutes until the vegetables have softened.
Add tomatoes, then fill the empty can(s) with water and pour into the pan with the beans, bay leaves and rosemary.
Cover and simmer for 30 minutes or until the mixture has thickened and vegetables are tender. Stir occasionally to prevent sticking.
Stir in the remaining oil and season with pepper.
Top each piece of toast with a slice of cheese and grill for 2–3 minutes, until the cheese is bubbling and golden.
To serve, spoon the beans over each piece of toast and top with extra black pepper if desired.
Tips
These beans are a tasty breakfast alternative, and will keep refrigerated for 2–3 days.
Try stirring the beans into a vegetable soup for added dietary fibre.
Register your interest
"*" indicates required fields