Caramelised onion frittata
Allergen – Contains egg and dairy.
Download Recipe
g
Best choice
V
Vegetarian
NF
Nut free
GF
Gluten free
Breakfast
Main meal
Ingredients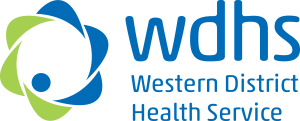 This recipe was developed by chefs at Western District Health Service.
Method
Pre heat the oven to 170oc.
In a pot heat the oil and add the onion, cook the onion with the bay leaves, stirring often until the onions have broken down and have caramelised.
Tip the onions into a bowl and cool.
In another bowl beat the eggs, thyme, cheese and pepper together, add the onion and combine well.
Pour the onion mix into a lightly greased deep oven dish and cook for 20-30 minutes, or until just set and browned slightly on top. The larger amounts may need more time.
Allow to cool before cutting into portions, these could also be done in muffin trays as a finger food.
Register your interest
"*" indicates required fields