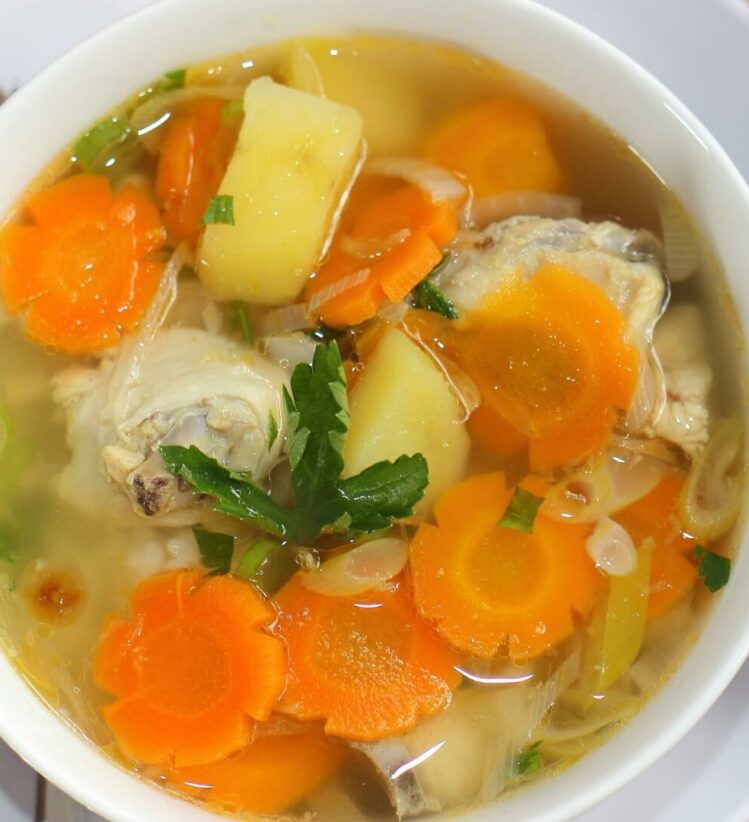 g
Best choice
NF
Nut free
EF
Egg free
DF
Dairy free
Main meal
Ingredients
The nutritional information provided is based on the exact ingredients and method as shown. Any variation/s to the ingredients or method may alter the nutritional outcome.
Method
Heat a large pot, melt margarine, once melted add the chicken and seal off, add the flour and stir until combined, cook for a further 2 minutes, stirring constantly.
Add all of the vegetables, except the peas and corn, stir to combine.
Pour in chicken stock and continue stirring for 5 minutes, if slight lumps appear from the flour use a large whisk and beat for 3-4 minutes or until smooth again, reduce heat and simmer for 1-1 ½ hours.
When almost done, last 20 minutes, add the peas and the corn. Season to taste with pepper.
Register your interest
"*" indicates required fields