Easy egg and ham slice
Makes 12 medium or 18 small/snack sized servings
Download Recipe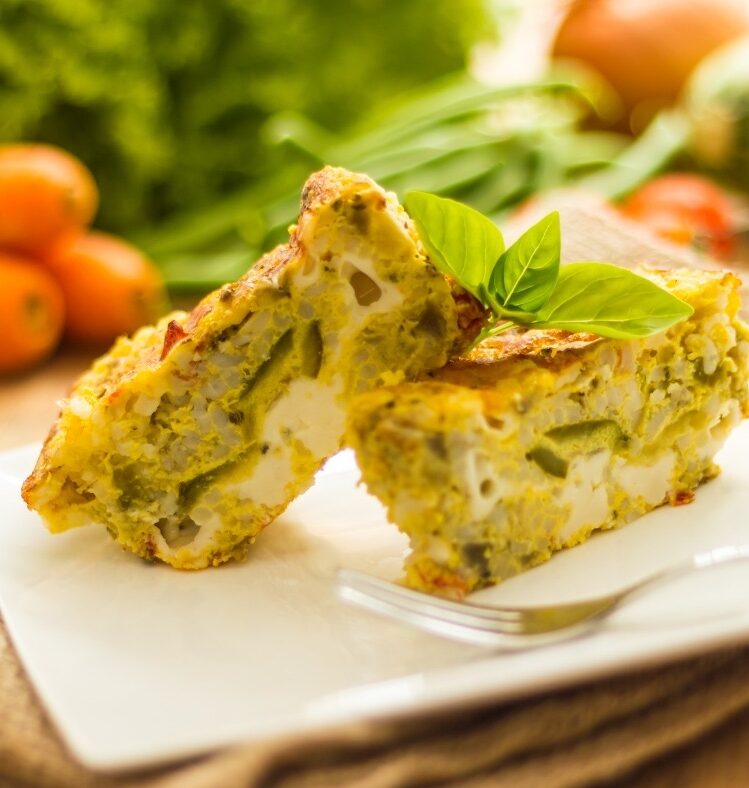 Ingredients
Recipe adapted with permission from Nutrition Australia. The nutritional information provided is based on the exact ingredients and method as shown. Any variation/s to the ingredients or method may alter the nutritional outcome
Method
Preheat oven to 180°C
Mix all ingredients together in a large bowl.
Pour into a greased slice tray and bake for 30 to 45 minutes until slightly browned on top and set in the centre.
Cut into slices. Serve warm or cold.
---
Options include:
For variations, try replacing the ham with 1 cup of tuna, or the carrot with half a cup of canned corn.
Remove the ham to make a vegetarian version.
---
Recipe tips
Serve with a salad to make into a meal for upper primary and secondary school students.
To learn about what to include in everyday meals
Register your interest
"*" indicates required fields