Easy zucchini slice
Serve with a side salad for a healthy lunch or dinner.
Download Recipe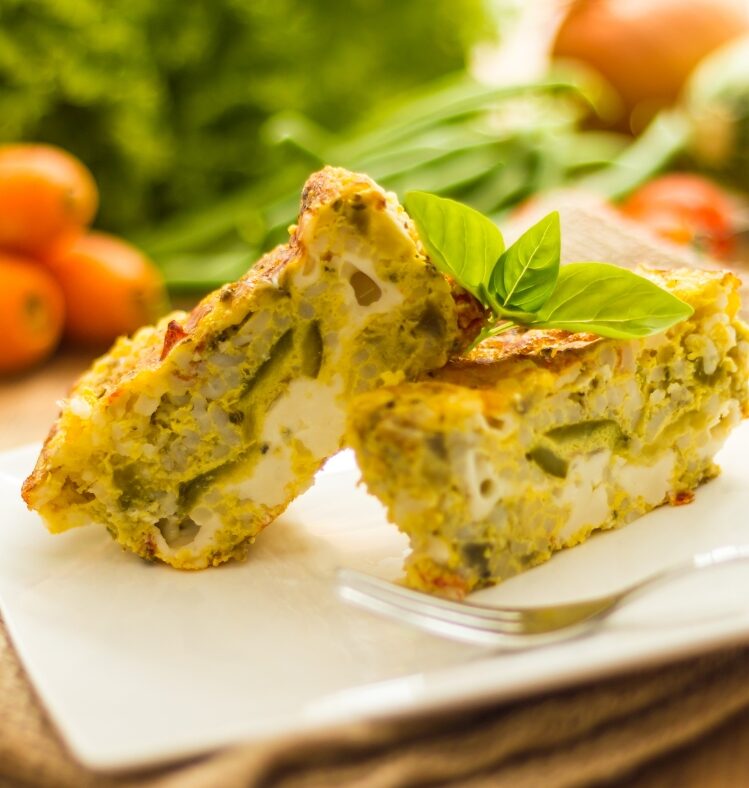 g
Best choice
NF
Nut free
Main meal
Snack
Ingredients
The nutritional information provided is based on the exact ingredients and method as shown. Any variation/s to the ingredients or method may alter the nutritional outcome.
Method
Preheat oven to 180°C.
Combine all the ingredients in a large bowl and mix well.
Pour the mixture into a slice tray lined with baking paper and bake for 30 to 40 minutes, until golden and cooked through.
Cut into 12 slices, and serve warm or cold.
Tips
For variation, replace the ham with 1 cup of tuna, or replace the carrot with ½ cup of corn.
Remove the ham to make a vegetarian version.
Serve with salad for a light meal, or cut into smaller slices for a workplace meeting or catering idea.
Register your interest
"*" indicates required fields