Indian caramelised onion and split pea soup
Try this recipe for a great healthy take away or catering option.
Download Recipe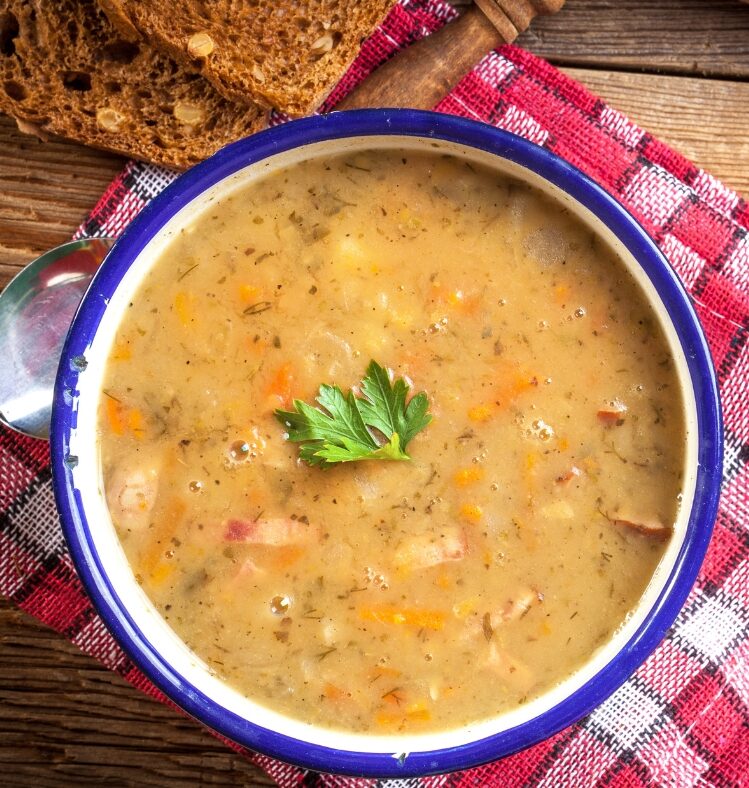 g
Best choice
V
Vegetarian
NF
Nut free
Main meal
Ingredients
The nutritional information provided is based on the exact ingredients and method as shown. Any variation/s to the ingredients or method may alter the nutritional outcome.
Method
Heat oil in a large saucepan over a medium heat. Add onions and cook gently for 15 to 20 minutes, or until browned.
Stir in garlic, ginger, spices and pepper and cook for 1 minute, until fragrant.
Add split peas, vegetables, stock and water to the saucepan. Bring to the boil then reduce heat and simmer, stirring occasionally, for 50 minutes or until the split peas have broken down slightly and the soup is thick.
Stir in milk.
Transfer soup to bowls/mugs and serve topped with a dollop of yoghurt and a sprinkling of black pepper.
Serve with a bread roll.
Tips
This soup is also delicious served with lemon wedges on the side to give a zesty touch.
Can be frozen. Defrost and reheat to serve warm on another day.
Fresh mint can be sprinkled on top when serving.
Register your interest
"*" indicates required fields