Italian style chicken Turkish bread
Allergen – Contains gluten, dairy, nuts.
Download Recipe
g
Best choice
EF
Egg free
Main meal
Ingredients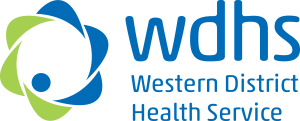 This recipe was developed by chefs at Western District Health Service.
Method
Pre heat oven to 180°c.
Coat the chicken in the Tuscan herbs, roast in the oven for 20-25 minutes, remove and cool.
Make the tomato concasse by removing the stalk point of the tomatoes and putting a score mark in the bottom of the tomato, cross ways. Blanch in boiling water for 30-45 seconds and put directly into ice water. Remove the skin with a knife, cut the tomato in half and squeeze out the seeds. Dice the tomato fine.
Mix the concasse, cottage cheese and pesto together.
Cut the Turkish breads through the middle long ways ¾ of the way, spread the tomato mix generously on both sides of the Turkish bread.
Put an even amount of spinach in each roll and topped with the sliced chicken thigh.
Evenly distribute the mozzarella and toast Turkish breads, serve.
Register your interest
"*" indicates required fields