Lamb with tabouleh salad and yoghurt
Allergen – Contains gluten, dairy.
Download Recipe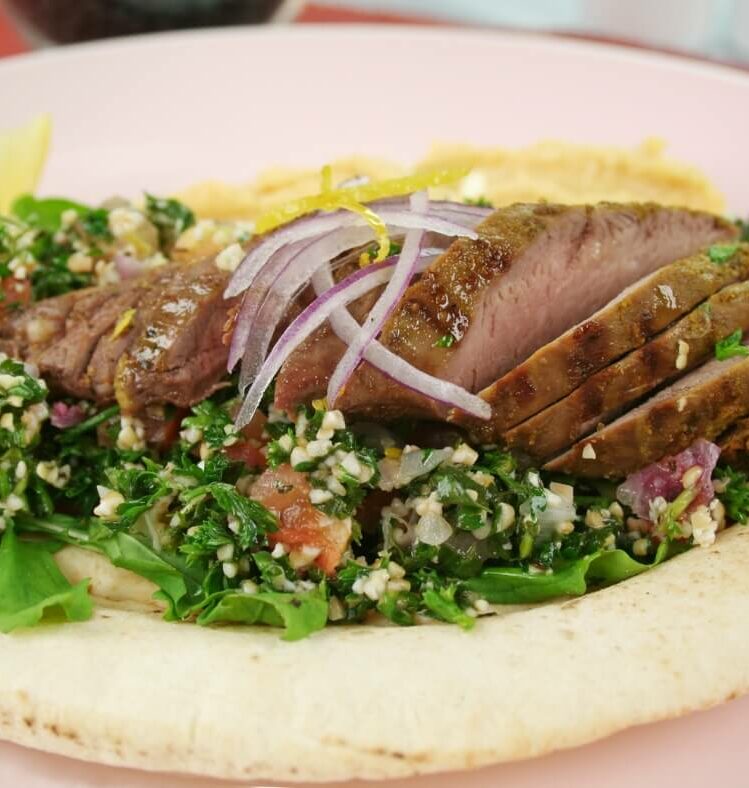 g
Best choice
NF
Nut free
EF
Egg free
Main meal
Ingredients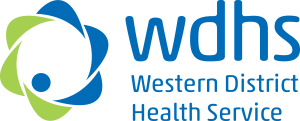 This recipe was developed by chefs at Western District Health Service.
Method
Place Burghul in stainless steel bowl and cover with boiling water. Soak for 15 minutes, drain and squeeze out any excess water and return to bowl.
Coat lamb leg with Sumac. Heat ½ teaspoon of the olive oil in pan on high heat. Add lamb and brown for 2-3 minutes per side, remove from pan, put into roasting dish and cook until internal temp. Is 65°c. remove from oven wrap and rest in warm place.
Add cucumber, tomatoes and herbs to bowl containing burghul, add lemon juice and remaining olive oil and mix well
Place rocket on base of container/plate top with Tabouleh mix.
Cut lamb into strips and place warm lamb on top of tabouleh, top with yoghurt, serve.
Register your interest
"*" indicates required fields