Persian pork and lentil stew
Allergen – none. Gluten, dairy and egg free.
Download Recipe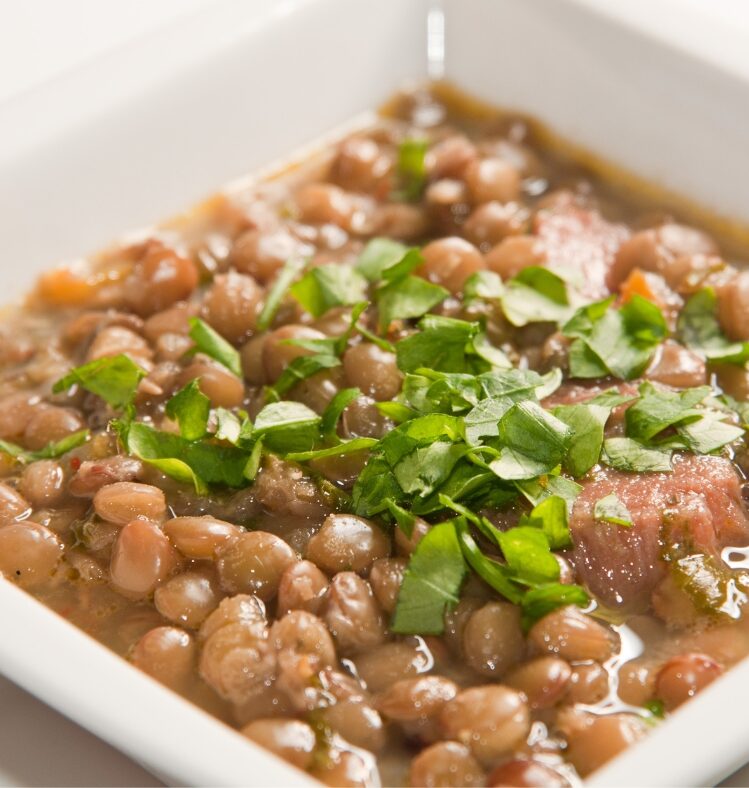 g
Best choice
GF
Gluten free
EF
Egg free
DF
Dairy free
Main meal
Ingredients
The nutritional information provided is based on the exact ingredients and method as shown. Any variation/s to the ingredients or method may alter the nutritional outcome.
Method
Pre heat the oven to 150oc
Heat the oil in a heavy base baking dish, fry the pork off in 2 batches, set aside.
In the same tray, sauté the onion, carrot, celery and garlic. Add the cumin, cinnamon and allspice, fry until fragrant.
Put the pork back into the tray, add the tomato, washed lentils and the water, stir together well to combine.
Cover with foil and place in the oven for approx. 2 hours, if the sauce reduces to much add a little more water.
Once cooked stir in the honey. Serve with the hot green beans tossed with the mint and parsley.
Register your interest
"*" indicates required fields