Spinach and ricotta filo pie
Serve this recipe with a salad for a light meal or cut up for a meeting or workplace catering idea.
Download Recipe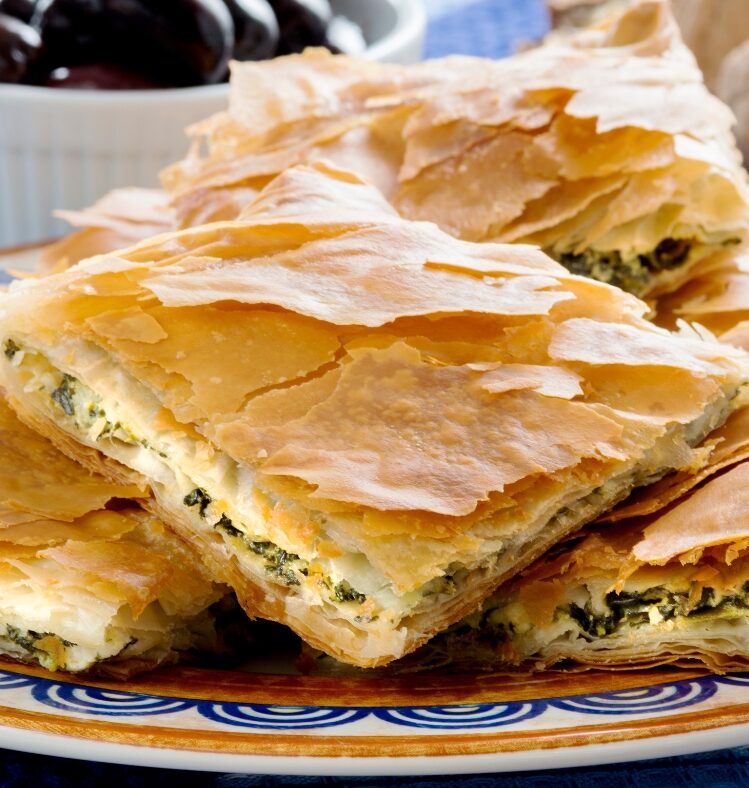 Ingredients
The nutritional information provided is based on the exact ingredients and method as shown. Any variation/s to the ingredients or method may alter the nutritional outcome.
Method
Preheat oven to 160°C.
Heat the oil in a large frying pan. Add the onion and zucchini and cook until softened.
Remove from heat and stir in spinach, ricotta, parmesan, eggs and pepper. Pour the mixture into a baking dish lined with baking paper.
Loosely scrunch each filo sheet and arrange over the spinach mixture to form a crispy topping. Spray lightly with olive oil and sprinkle with caraway seeds (if desired). Bake for 30 to 35 minutes until eggs have set and pastry is golden. Serve cut into squares.
Tips
Can be served hot or cold
Register your interest
"*" indicates required fields