Victorian Government announces healthy and high-quality foods in public hospitals and health services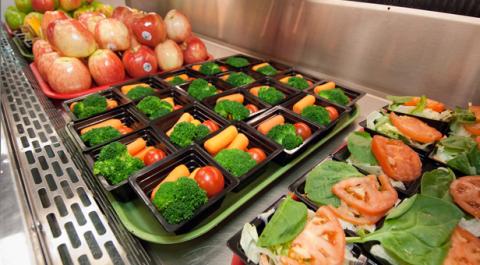 Following the public announcement of the Nutritious, high quality and local food for Victorian public hospitals and aged care, a new healthy food and drink policy directive for health service retail and vending was announced by the Government on 12 April 2021.
What the new policy covers
This new policy directive will apply to in-house managed retail outlets, all vending machines and all catering within public health services.
The new policy directive will follow the existing Healthy choices: food and drink classification guide for food. However, with new guidance for drinks.
It will be a requirement that high sugar (RED category) drinks will not to be sold or promoted in all vending and in-house retail outlets.
By implementing healthy food and drink guidelines, health services can contribute to the aim of caring for the health and wellbeing of their staff and visitors.
This new policy directive with further information will be announced around mid-2021 and will be phased in. Health services will be supported and given sufficient time to meet the requirements.
Health services should continue their great efforts in implementing the Healthy choices guidelines in all of their retail outlets and for those who have not, click here for free support to get started.
For more information on the announcement please see link below:
Healthy and high-quality food in public hospitals and aged care facilities  
Register your interest
"*" indicates required fields