Avocado smash bruschetta
This recipe is a great catering idea for breakfast or lunch as it's easy to prepare and to eat!
Download Recipe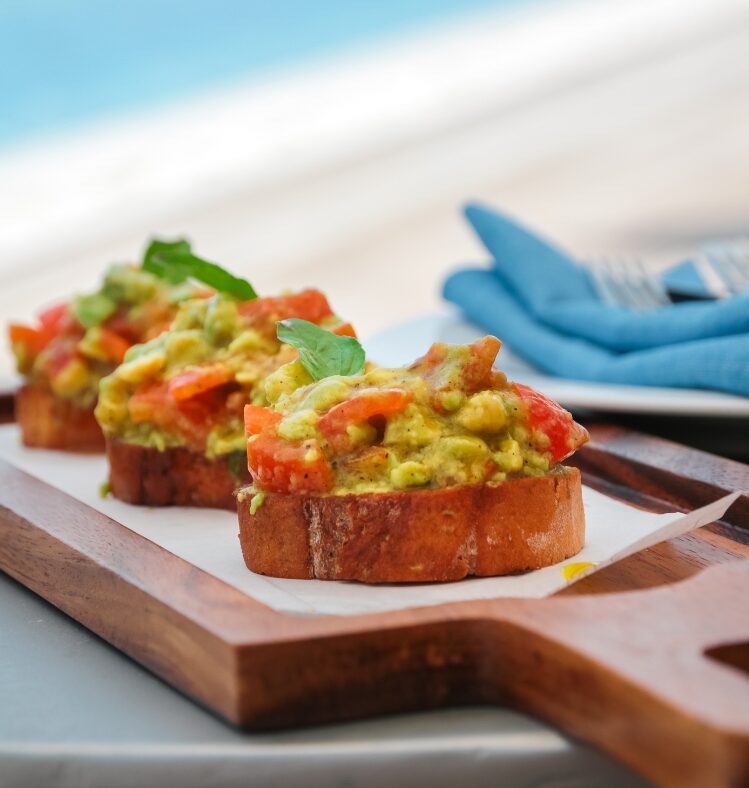 g
Best choice
DF
Dairy free
V
Vegetarian
NF
Nut free
Breakfast
Snack
Ingredients
The nutritional information provided is based on the exact ingredients and method as shown. Any variation/s to the ingredients or method may alter the nutritional outcome.
Method
Preheat grill to high.
In a bowl, gently mash the avocado with a fork to a chunky consistency.
Add the olive oil, lemon juice, pepper, and paprika to the mashed avocado and mix well. Add some of the basil (reserving some for garnish) and gently combine.
Toast bread slices under the grill for 15 to 20 seconds each side, until lightly golden.
Spread each slice with 2 slices of tomato, and top with avocado.
Tips
Use any leftover avocado mixture as a topping for baked potatoes or a healthy sandwich spread.
Crumble a small amount of reduced fat feta over the top for a more intense flavour.
Register your interest
"*" indicates required fields