Pizza with herbs from the garden
Versatile pizza with fresh garden flavours! A simple recipe to use up your centre-grown herbs
Download Recipe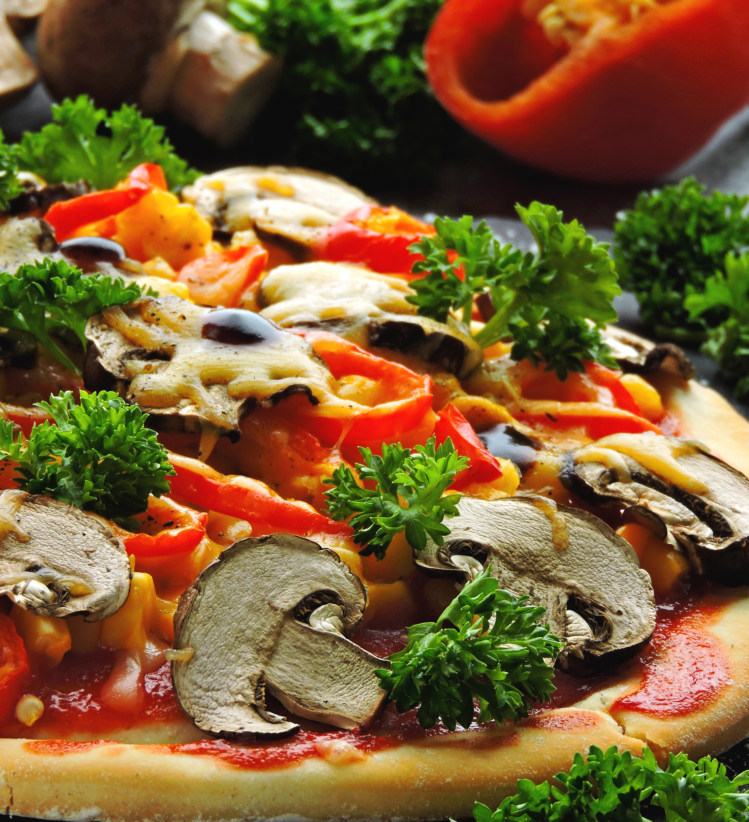 SF
Soy free
NF
Nut free
EF
Egg free
Ingredients
Recipe adapted from Long Day Care Recipe Competition – entry by Bambou Early Learning Centre, 2022.
Method
For the pizza dough, combine yeast water and sugar together in a small bowl or jug and set aside for 10 minutes until foamy.
In a large bowl combine flour and salt.
Create a well in the center and add the yeast mixture together with some oil.
Combine the wet and dry ingredients until the dough comes together.
Knead in the bowl.
Set aside and until the dough doubles in size.
When the dough has doubled in size, dust your work surface with flour.
Knead and roll the dough into 1-2cm thickness.
For the pizza sauce, combine passata and herbs (you may not have all herbs, use what you have available) in a bowl or jug .
To assemble, heat oven to 200°C.
Grate cheese, slice mushrooms and dice capsicum.
Spread sauce evenly over the pizza dough.
Add mushrooms and capsicum or your desired toppings and sprinkle with grated cheese.
Place pizza on a tray and bake in the oven for 15 minutes or until golden brown.
For an extra flavor serve topped with garden fresh basil (optional).
---
Allergy information
This recipe does not account for potential contamination that may occur through manufacturing and processing. Ingredients in this recipe may still have precautionary allergen food labelling (e.g. "may contain traces of"). When preparing this recipe, it is important to double-check the label of ingredients every time you make prevent any contamination during preparation, cooking and serving.
---
Each serve provides
| Benefits | Serving size |
| --- | --- |
| Milk, yoghurt, cheese and alternatives | 0.6 children's serves |
| Vegetables | 0.5 children's serves |
| Grains | 0.4 children's serves |
---
Recipe tips
Pizza is a great cooking activity to get the children involved. They can help make the dough and add toppings!
For dairy free omit cheese.
For gluten free or wheat free replace wheat flour with gluten free flour and check label of yeast and choose gluten free options.
For a vegan option omit cheese.
Vegetables can also be swapped for other vegetables you may have on hand such as zucchini, eggplant, pumpkin or olives
To add source of meat, add sliced cooked chicken or lean ham
Ready-made pizza bases or pita bread can also be used as a pizza base, rather than making the dough yourself.
Allergy friendly recipes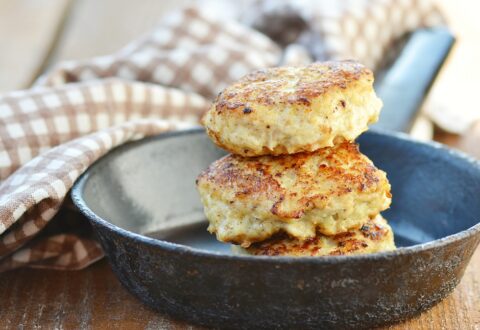 Early childhood services
OSHC
Allergy Friendly
+1
Allergy friendly chicken and corn patties
Early childhood services
OSHC
+1
Early childhood services
OSHC
+1
Early childhood services
OSHC
+1
Register your interest
"*" indicates required fields