Pulled beef Turkish bread with Middle East flavours
Allergen – Contains gluten, dairy. Egg, nut free.
Download Recipe
g
Best choice
NF
Nut free
EF
Egg free
Main meal
Ingredients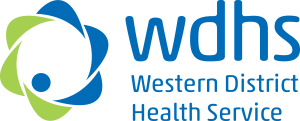 This recipe was developed by chefs at Western District Health Service.
Method
Slice Turkish breads in ½.
Put spinach on the base followed by the cucumber and beetroot. Then put the pulled beef on with the tomato then finish with the haloumi.
Mix together the yoghurt, mint, chilli, turmeric and cumin. Spoon this over the top of the haloumi, put the top of the roll back on and press down slightly.
Microwave for 30 seconds then toast for 3 minutes or until browned and crisp, serve.
Register your interest
"*" indicates required fields