Ingredients
The nutritional information provided is based on the exact ingredients and method as shown. Any variation/s to the ingredients or method may alter the nutritional outcome.
Method
Cook pasta in a large saucepan of boiling water, according to packet instructions. Drain cooked pasta, and rinse under cold water. Drain and set aside in a large bowl.
In a small bowl, combine the basil pesto and lemon juice to make the salad dressing; then gently mix the pesto dressing through the pasta.
In a large mixing bowl, combine the pasta (with dressing), and tomato, onion, lettuce and chickpeas.
Serve as a main item, or in half-size serves for a tasty side dish.
---
To learn about what to include in everyday meals
Similar recipes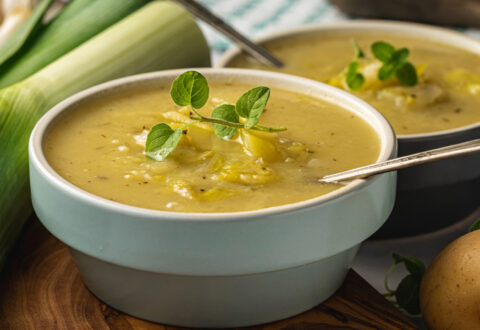 Early childhood services
OSHC
Main meal
Chicken, potato and sweet corn soup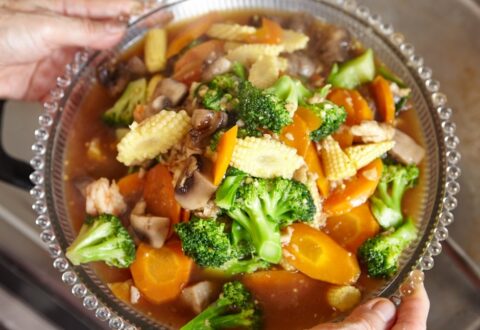 Early childhood services
OSHC
Main meal
Cap cay ayam
Register your interest
"*" indicates required fields