Nutrition Australia and the Healthy Eating Advisory Service – proud delivery partners of 'Healthy Kids, Healthy Futures'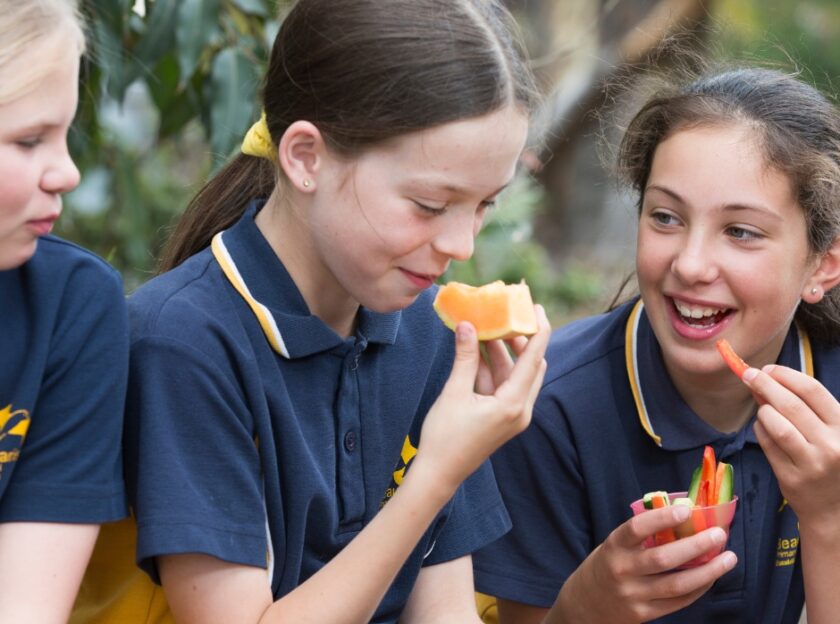 Creating supportive environments for healthy eating
The Healthy Eating Advisory Service is proud to support the Victorian Government's new 'Healthy Kids, Healthy Futures' action plan to support children and young people to be healthy, active and well. Consistent with the Victorian Public Health and Wellbeing Plan 2019-2023, 'Healthy Kids, Healthy Futures' has a strong focus on creating supportive environments for healthy eating and active living, as well as capturing complementary mental wellbeing initiatives.
As part of the plan, Nutrition Australia, in partnership with Cancer Council Victoria, will implement a new state-wide program called Vic Kids Eat Well. Delivered through Nutrition Australia's Healthy Eating Advisory Service in conjunction with the Achievement Program, Vic Kids Eat Well will transform healthy food and drink options in schools and other community organisations.
Promoting the benefits of healthy eating
Lucinda Hancock, CEO of Nutrition Australia, said the commitment of the Victorian Government to the health and wellbeing of Victoria's children, young people and families was an investment in the future.
"Access to healthier food and drink offers lifelong benefits including healthy development, positive physical and mental wellbeing, and disease prevention including cancer, diabetes and obesity."
Lucinda Hancock
"Vic Kids Eat Well is a whole of community approach to transform the food and drink in places where children, young people and families gather, learn and play. It's about ensuring these environments promote and provide nutritious food and drink to support healthy eating and active living."
Ms Hancock said that HEAS are the experts in helping organisations to integrate healthy food and drink into their food services including canteens, kiosks/cafes, vending and catering.
"We're excited and proud to be delivering this wonderful initiative together with the Achievement Program to ensure all children and young people have access to the healthy start they deserve."
To read more about the Healthy Kids, Healthy Futures click here.
To access the Nutrition Australia media release click here.
Related articles