Hummus
Hummus can be used as a delicious spread on toast or as a sandwich filling.
Download Recipe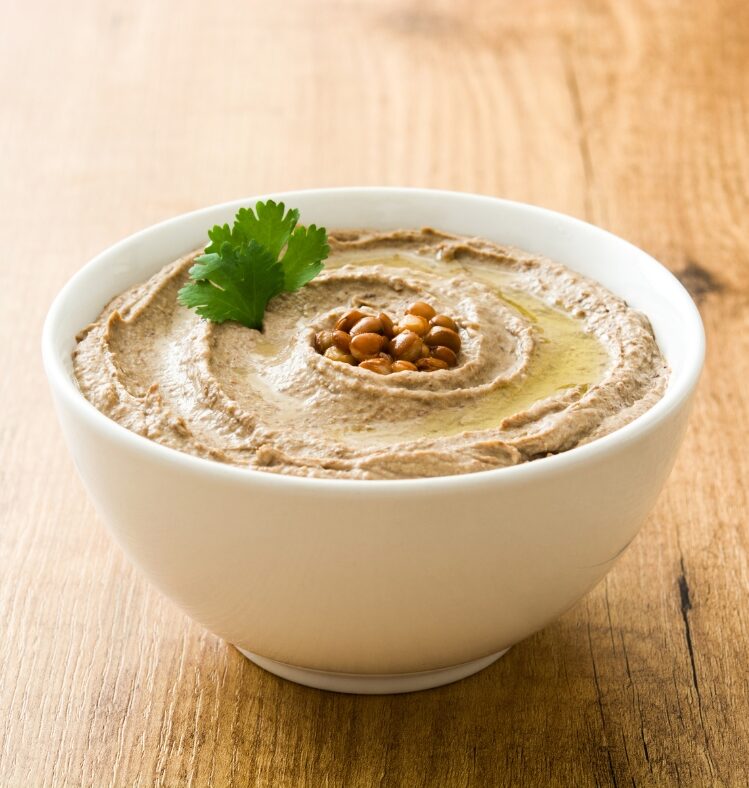 DF
Dairy free
V
Vegetarian
SF
Soy free
LF
Lactose free
EF
Egg free
Baby friendly
Main meal
Snack
Ingredients
1 serve = approximately 30g (1 heaped teaspoon)


The nutritional information provided is based on the exact ingredients and method as shown. Any variation/s to the ingredients or method may alter the nutritional outcome.
Method
Drain chickpeas and rinse with water.
Combine all ingredients in a food processor and blend until smooth.
---
This recipe adds foods from the following food groups to the menu
---
Recipe tip
This recipe can be prepared ahead of time and stored until needed.