Baked chicken risotto
A delicious lunch which provides children with meat, vegetables and grains.
Download Recipe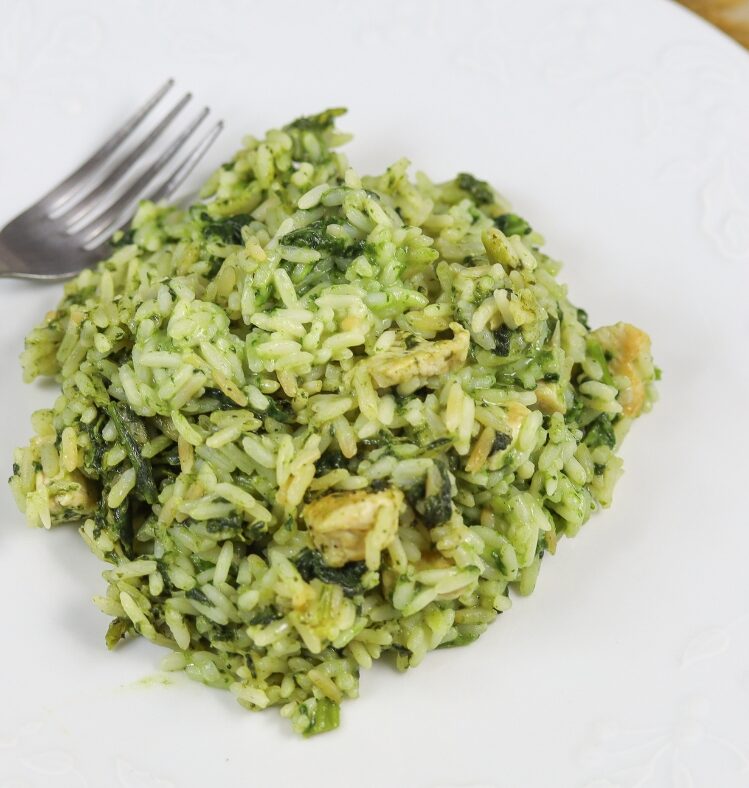 NF
Nut free
LL
Low lactose
EF
Egg free
Main meal
Ingredients
Recipe adapted from Get Up and Grow: Cooking for Children with permission of the Australian Government.
The nutritional information provided is based on the exact ingredients and method as shown. Any variation/s to the ingredients or method may alter the nutritional outcome.
Method
Preheat oven to 180°C.
Peel and finely dice onion.
Cut chicken into small strips, removing any skin or bones.
Wash spinach.
Peel and cut pumpkin into small cubes.
Heat oil in non-stick frying pan over medium heat.
Add chicken to pan. Cook, turning, for 5 minutes or until browned. Remove from pan and set aside.
Sauté onion until translucent.
Add rice. Stir to combine.
Add stock, spinach and pumpkin to pan and bring to the boil for 1 minute.
Transfer mixture to a baking dish.
Place chicken on top of rice, cover and bake for 25 minutes.
Remove lid, stir and return to oven, cooking for a further 10 minutes or until rice is cooked through and all liquid has been absorbed.
Top with parmesan cheese.
---
Allergy modifications
For a gluten/wheat free option, use gluten free stock powder.
Omit the parmesan cheese for a milk protein free version.
Omit the onion for a low FODMAP version.
---
---
Recipe tip
Other seasonal vegetables can be used in this recipe. Try broccoli, carrots, corn or green beans.
Register your interest
"*" indicates required fields