Barramundi, coconut curry with greens
Allergen – Contains fish. Gluten, egg, dairy and nut free.
Download Recipe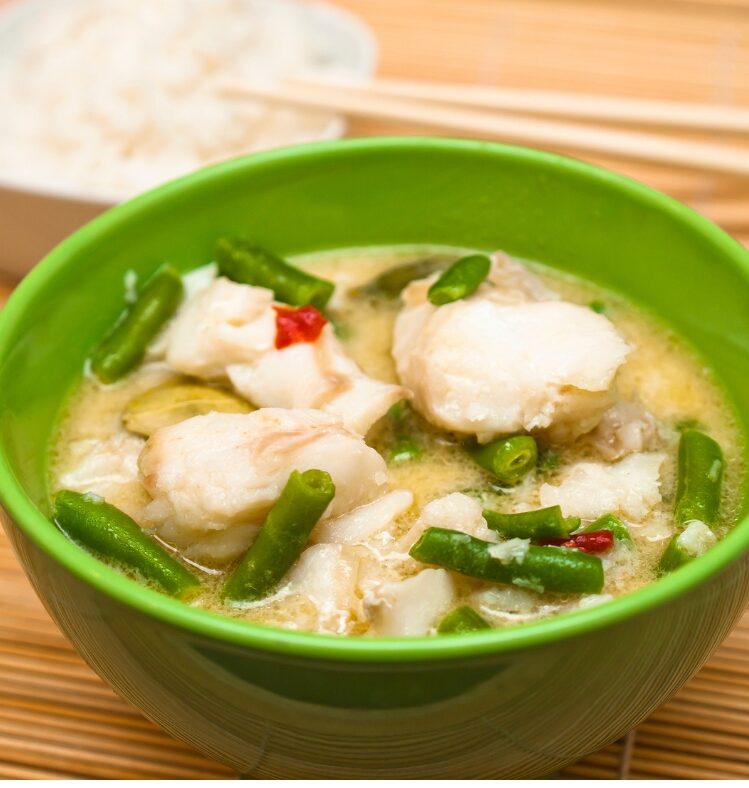 g
Best choice
NF
Nut free
GF
Gluten free
EF
Egg free
DF
Dairy free
Main meal
Ingredients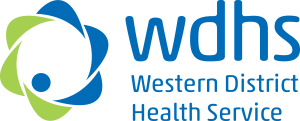 This recipe was developed by chefs at Western District Health Service.
Method
To make the paste, bash the lemon grass with the back of a knife and cut up very fine, put the lemon grass, ginger, chilli, coriander roots oil and cumin in a processor and blend to a paste, a slight amount of water may need to be added to reach desired consistency.
For the curry, heat the oil in a pot and fry off the onion, add the coconut and cook until it begins to colour slightly and smells nutty.
Add the curry paste and cook off for 5-10 minutes. Add the turmeric cook for another 2 minutes Add the coconut milk, stock, fish sauce, and honey. Bring to the boil and simmer for 10 minutes or until sauce thickens slightly.
Cut the barramundi fillets in half-length ways and add them to the sauce along with the beans, cook for 10 minutes, add the stalks sections of the Asian greens.
To finish the curry add the Asian green leaves and the coriander. Serve with steamed rice.
---
Each serve provides
| Nutrients | Per serve |
| --- | --- |
| Weight (g) | 420.32 |
| Energy (kJ) | 1662.66 |
| Protein (g) | 41.97 |
| Total fat (g) | 21.20 |
| Saturated fat (g) | 10.82 |
| Carbohydrate (g) | 7.68 |
| Sugars (g) | 6.48 |
| Dietary fibre (g) | 4.93 |
| Sodium (mg) | 428.85 |
Estimation only.
---
Register your interest
"*" indicates required fields