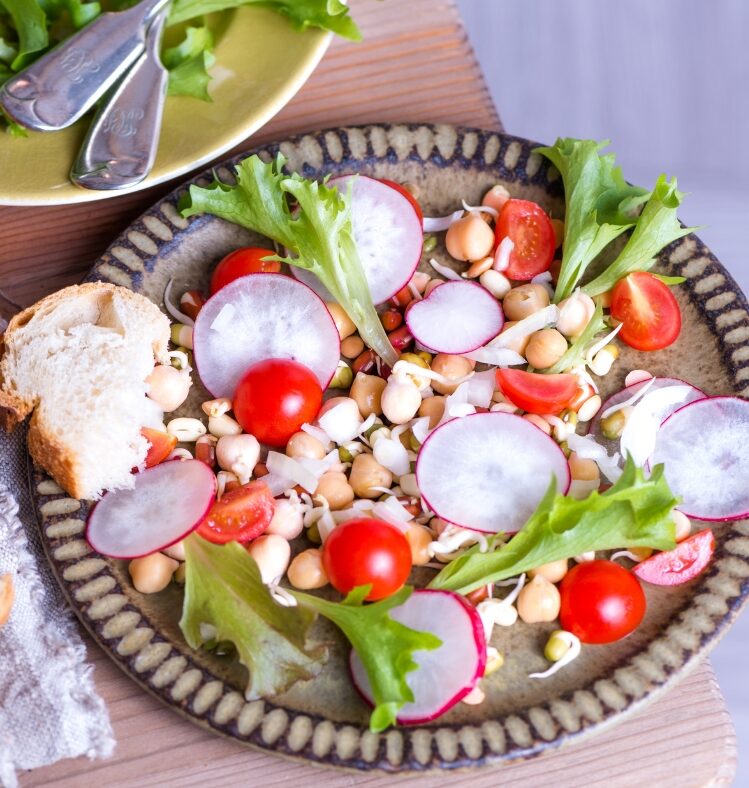 g
Best choice
VG
Vegan
Main meal
Snack
Ingredients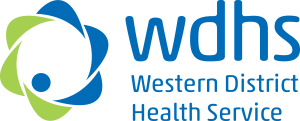 This recipe was developed by chefs at Western District Health Service.
Method
Heat the oil in a pot and caramelise the onion, garlic and oregano. Add the vinegar, bring to the boil and turn off, remove from the heat and cool completely.
In a bowl put the tomato, beans and zucchini, pour ½ of the dressing over and toss, let sit for 5 minutes. Just before serving pour the remaining dressing over the lettuce and toss, put on to plates and top with the tomato mix. Finish with the radish slices and the chopped parsley.
---
Nutritional information
| Nutrient | Per serve | Per 100g |
| --- | --- | --- |
| Weight (g) | 279.79 | 100.00 |
| Energy (kJ) | 380.40 | 135.96 |
| Protein (g) | 3.90 | 1.39 |
| Total fat (g) | 4.17 | 1.49 |
| Saturated fat (g) | 0.42 | 0.15 |
| Carbohydrate (g) | 6.62 | 2.37 |
| Sugars (g) | 6.04 | 2.16 |
| Dietary fibre (g) | 4.85 | 1.73 |
| Sodium (mg) Estimation only | 25.26 | 9.03 |
---
Register your interest
"*" indicates required fields