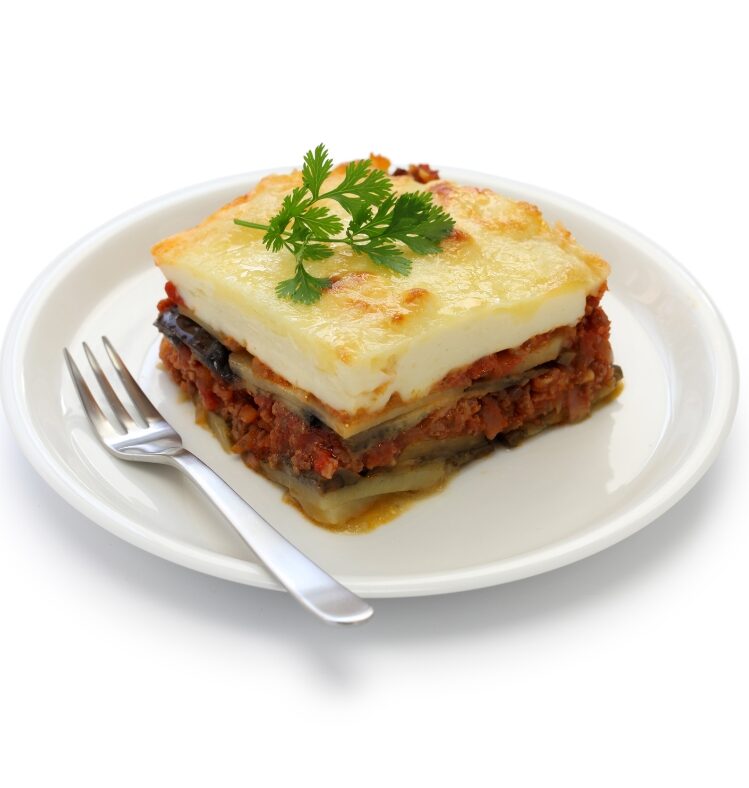 Ingredients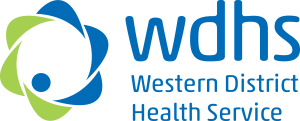 This recipe was developed by chefs at Western District Health Service.
Method
Pre heat oven to 180°C
Heat oil in a large pot, add onion and garlic cook for 10-15 minutes or until slightly coloured, add mince and pepper, cook for a further 15 minutes or until liquid from the mince has evaporated.
Add tomato paste, oregano and parsley mix through. Add the crushed tomato and the beef stock, bring to a boil and turn down to a simmer, cook for 1 – 1 ½ hours or until sauce is thickened.
In another pot, heat the remaining quantity of oil and stir in the flour, cook out for 5-8 minutes, slowly add the milk, whisk to a smooth consistency.
Cook béchamel sauce for30-40 minutes, whisking very often to ensure there are no lumps, add nutmeg and white pepper, stir and cook for a further 5 minutes. Whisk to ensure a smooth consistency to the finished sauce.
Stir in 80 % of the grated cheese into the béchamel and keep warm, reserve the remaining to cheese for the top.
Slice the eggplants long ways thinly, put a layer of eggplant in the bottom of a baking dish, put a third of the mince on the eggplant top with a quarter of the béchamel sauce, cover béchamel with another layer of eggplant. Continue this process until all the sauces are used. Finish with a layer of eggplant topped with béchamel, sprinkle the remaining grated cheese on top.
Place Moussaka in the oven and cook for 45 minutes to 1 hour or until cheese has browned and béchamel is set.
Allow to cool before cutting into portions.
---
---
Register your interest
"*" indicates required fields