Pea and ham frittata
Frittata makes a delicious snack and can also be served with pita bread and vegetables for a main meal.
Download Recipe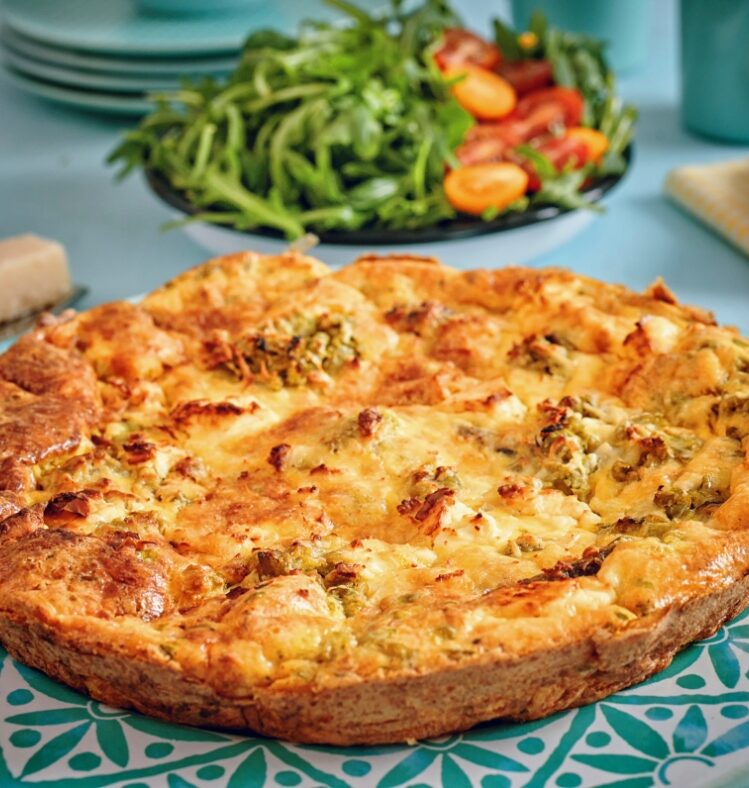 NF
Nut free
LL
Low lactose
Breakfast
Main meal
Ingredients
Recipe adapted from Get Up and Grow: Cooking for Children with permission of the Australian Government.

The nutritional information provided is based on the exact ingredients and method as shown. Any variation/s to the ingredients or method may alter the nutritional outcome.
Method
Boil potatoes until just cooked. Remove from water and allow to cool.
Preheat oven to 160°C.
Peel and chop onions.
Slice cooked potatoes and finely slice ham.
Heat oil in a pan and add onions. Sauté until soft but not brown.
Add ham, peas and sliced potato, and gently stir through.
Place vegetables and ham into an ovenproof dish.
Sprinkle grated cheese over vegetables.
Whisk eggs in a separate bowl, and pour evenly over vegetables and cheese.
Bake in oven for 30 minutes, or until cooked through.
Serve with half a medium pita bread per child, and lettuce and sliced tomato.
---
---
Allergy modifications
For a milk protein free option, omit cheese.
For a gluten/wheat free option, serve with gluten free bread or wraps (check for soy if necessary), and ensure the ham is gluten free.
---
Options include
For a vegetarian alternative, omit ham and increase eggs to:
6 eggs for 6 serves
25 eggs for 25 serves
60 eggs for 60 serves.
---
Recipe tip
Potatoes can be boiled the day before to save time (store overnight in the fridge).
Register your interest
"*" indicates required fields