Pork mince san choy bau
This recipe is eaten from lettuce cups. Children can have fun scooping mixture into lettuce and rolling it up.
Download Recipe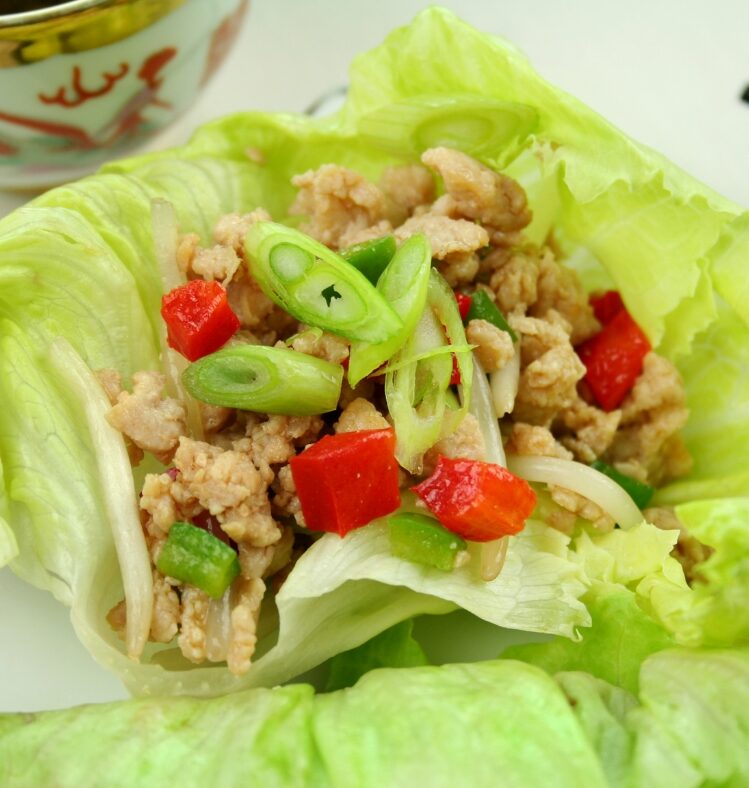 NF
Nut free
LF
Lactose free
EF
Egg free
Main meal
Snack
Ingredients
Recipe adapted from Get Up and Grow: Cooking for Children with permission of the Australian Government.

The nutritional information provided is based on the exact ingredients and method as shown. Any variation/s to the ingredients or method may alter the nutritional outcome.
Method
Cook rice noodles according to packet instructions.
Finely slice spring onion. Wash vegetables and finely dice into pieces of similar size.
Heat a wok or frying pan over a medium to high heat. Add oil, garlic, ginger and spring onion. Cook for 30 seconds.
Add mince. Stir-fry using a wooden spoon to break up lumps of meat, until all meat is browned.
Add soy sauce. Stir and cook for 2 to 3 minutes or until sauce has thickened slightly.
Add diced vegetables. Stir and cook for 5 minutes, until tender.
Add cooked noodles to pan. Stir to mix.
Serve with lettuce 'cups'.
Allow children to scoop mixture into the lettuce, roll up and eat.
---
---
Allergy modifications
For a gluten free option use gluten free soy sauce.
---
Recipe tip
For variety, use the same amount of chicken or beef mince instead of pork.
Register your interest
"*" indicates required fields