Pumpkin soup
Serve this warm soup with a slice of wholemeal bread to make a wholesome lunch.
Download Recipe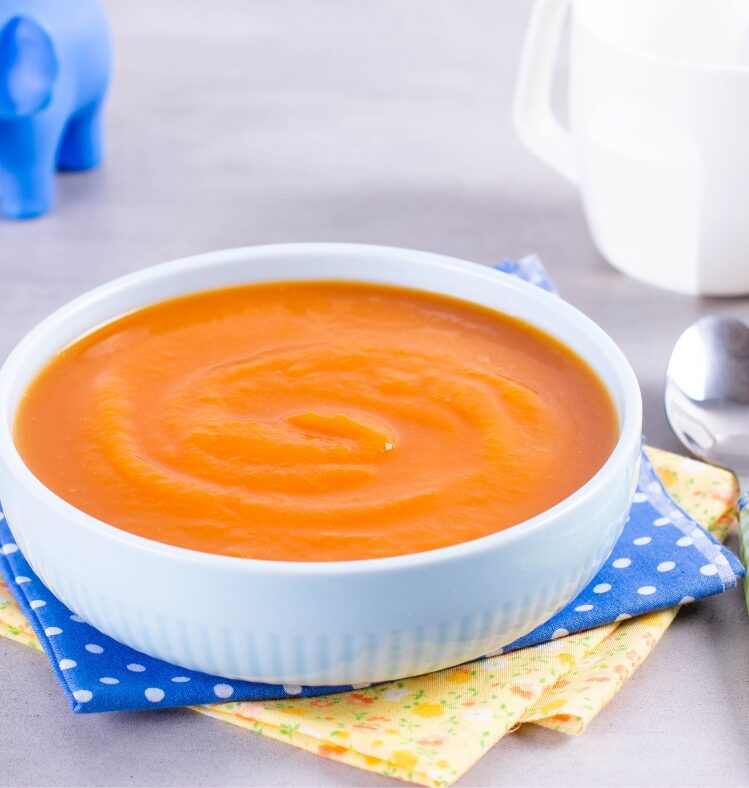 V
Vegetarian
NF
Nut free
EF
Egg free
Baby friendly
Main meal
Snack
Ingredients
The nutritional information provided is based on the exact ingredients and method as shown. Any variation/s to the ingredients or method may alter the nutritional outcome.
Method
Cook onion and garlic in oil on low heat until soft.
Add pumpkin, red lentils and stock.
Bring to the boil. Reduce heat and simmer until pumpkin and lentils are tender.
Blend until smooth.
Serve soup with a spoon of natural yoghurt and a slice of wholemeal bread.
---
---
Allergy modifications
For a milk protein free and lactose free option serve the soup without yoghurt.
For a gluten/wheat free option, use gluten free stock and serve with gluten free bread (check for soy if necessary).
Check stock for sources of soy.
---
Options include
For a spicier version add grated ginger, ground coriander and cumin to taste at step 1.
---
Register your interest
"*" indicates required fields